The Texas Board of Pardons and Paroles wants to grant a posthumous pardon for George Floyd for a 2004 drug arrest. The Houston police officer involved in the case has a history of corruption.
There was a unanimous decision by the seven members of the board and now the final decision is in the hands of Governor Greg Abbott. At this time, it is unsure what decision he will make.
Attorney Allison Mathis with the Harris County Public Defender's Office was pleased with the board's decision.
"A man was set up by a corrupt police officer intent on securing arrests rather than pursuing justice. No matter what your political affiliation is, no matter who that man was in his life or in his death, that is not something we should stand for in the United States or in Texas," Mathis said.
George Floyd was killed May 25, 2020, by a white Minneapolis police officer that sparked worldwide protests over how he was killed. Police officer Derek Chauvin was found guilty of murder and sentenced to 22 ½ years in prison.
What happened in the 2004 incident?
In February 2004, George Floyd who grew up in Houston was arrested by police officer Gerald Goines and accused of carrying $10 in crack. Floyd served 10 months in jail for the crime.
Goines is no longer on the Houston police force as his actions came under scrutiny.
In a 2019 drug raid, Goines is facing two counts of felony murder in the death of Dennis Tuttle, 59, and his wife Rhogena Nicholas, 58 on the raid.
Goines is suspected of lying to obtain the search warrant and search the couple's home.
In other drug convictions tied to Goines, 160 convictions were dismissed by prosecutors. Goines and a dozen current and former officers in the narcotics unit have been indicted.
"We lament the loss of former Houstonian George Floyd and hope that his family finds comfort in Monday's decision by the Texas State Board of Pardons and Paroles to recommend clemency," said Ogg, who submitted a letter to the board supporting the pardon request.
This past May, Harris County District Attorney Kim Ogg and top leaders in Houston approved a resolution to support the pardon for Floyd.
"I also hope that he, and the Texas Legislature, will work more stridently toward reforming the integrity of the racist, classist criminal justice system in Texas," Mathis said.
Last year, Governor Abbott expressed sympathy over the violence against Floyd.
"George Floyd has not died in vain," Abbott said. "His life will be a living legacy about the way that America and Texas respond to this tragedy. I'm here to tell you today that I am committed to working with the family of George Floyd to ensure we never have anything like this ever occur in the state of Texas."
Abbott said the death of Floyd was "the most horrific tragedy I've ever personally observed".
How do you think Governor Abbott will respond?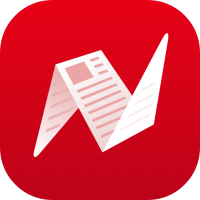 This is original content from NewsBreak's Creator Program. Join today to publish and share your own content.