In El Paso, federal agents arrested resident, Roberto Hernandez, for smuggling migrants. Hernandez, 47, was under surveillance for months until he was arrested.
The smuggler was arrested in the 14000 block of Warren Beline Drive in Horizon City.
A neighbor, Angelilah Anchando, said the home was abandoned before Hernandez moved in about two months ago.
"There's always a lot of activity in the backyard," Anchando said. "The neighborhood is always quiet very quiet it's very rare you see anything go on."
A week ago, federal agents conducted search warrants on two properties used to facilitate human smuggling.
Agents found 37 noncitizens including 23 Hondurans, six Ecuadorans, four Peruvians, two Mexicans, and two El Salvadorans. They seized more than $27,000 from both properties.
On Wednesday, October 6, Benavides is in federal custody and scheduled for a detention hearing.
Federal agents seized more than $27,000 from both properties and encountered 37 noncitizens: 23 Hondurans, six Ecuadorans, four Peruvians, two Mexicans, and two El Salvadorans.
"Human smugglers are callous individuals who are driven by greed with total disregard for the health and safety of the people they exploit and endanger," said Acting Special Agent in Charge Taekuk Cho. "HSI will continue to work tirelessly utilizing our broad authorities alongside our partners to combat smuggling networks responsible for this dangerous and often deadly activity."
"I am extremely proud of the work our El Paso Sector agents conduct each and every day to disrupt these Transnational Criminal Organizations," said El Paso Sector Chief Patrol Agent Gloria I. Chavez. "Our seamless partnership with Homeland Security Investigations has allowed for enhanced targeting of this illicit activity. Together, we will continue to succeed in combating these criminal organizations while saving human lives in the El Paso region."
Benavides is also accused of smuggling 49 migrants in the back of a trailer near the Siera Blanca port of entry. The incident occurred on September 16.
Abbott signed human smuggling bill
Recently Governor Abbott signed Senate Bill 576 to strengthen the law against human smuggling.
SB 576 increases the penalty for human smuggling when payment is involved. This also eliminated the requirement of proof for the prosecution that a smuggler intended to receive payment for human smuggling.
"As we continue to combat the crisis at our border, the state of Texas is using every tool we have to secure the border and protect innocent lives from crimes related to illegal immigration like human smuggling," Abbott said.
In 2019, Texas reported 1,080 cases of human trafficking.
What can Texas do to decrease human smuggling?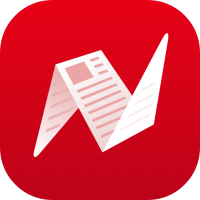 This is original content from NewsBreak's Creator Program. Join today to publish and share your own content.