Governor Greg Abbott defended Texas' decision to reexamine the 2020 Presidential Election on Fox News. The governor deflected that he was following that President Trump asked him to do this.
Texas' secretary of state on Thursday announced its office was reexamining the results in the counties of Collin (which includes part of the city of Dallas), Dallas, Harris (where Houston is located), and Tarrant (where Fort Worth is located). This was only hours after the release of a letter from Trump to Abbott calling for an audit in Texas.
Harris County Judge Lina Hidalgo, a Democrat, condemned the secretary of state's audit shortly after it was announced Thursday evening.
"Donald Trump ordered Gov. Abbott to audit the 2020 Texas election and, like clockwork, TX just initiated an audit of Harris County voters," Hidalgo tweeted. "Democracy isn't a game. These fake audits are an affront to all voters, & pure pandering to the kinds of extremists that stormed our Capitol."
Governor Abbott stayed true to his beliefs to carry out the investigation.
"There are audits of every aspect of government," Governor Abbott said on Fox News Sunday. "We have a state auditor, there's a federal auditor for the way the government operations work. Businesses that are public companies are subject to an annual audit. Why do we audit everything in this world, but people raise their hands in concern when we audit elections, which is fundamental to our democracy."
"They actually began months ago because the secretary of state of Texas has an obligation to make sure that we do conduct audits in the state of Texas," Governor Abbott told host Chris Wallace.
"Isn't it just a terrible waste of taxpayer money to have an audit in a state that everybody says went fine and that President Trump won by 600,000 votes, and aren't you contributing to this undermining confidence in our election process?" Wallace asked.
President Trump lost the election but voting machines may have been tampered
A study conducted pointed out that several unaccredited contractors had access to the voting machines.
Several states have started or completed their investigation on the voting machines.
This summer a 30-page report highlighted the expensive cost of the investigations. Additionally, it was pointed out that reporting was not consistent.
"[T]he procedures proposed for these reviews are not designed to obtain secure and accurate results and are radically different from proven election integrity procedures, such as post-election tabulation audits, routinely conducted by election officials across the country," the report notes. "That these efforts are gaining traction more than six months after certification of the election is a blinking red warning light."
"The takeaway is that this was a colossal waste of time," Arizona Secretary of State Katie Hobbs said. "And anyone who is considering replicating it in their state, or taking further action based on this report, should not be considered a serious leader."
Houston, Texas residents may see a rise in taxes on top of what they are paying now. Time will tell.
City Council lowered property taxes but property valuation increased. The results of the election audit could raise personal taxes.
"We have a responsibility to ensure the integrity and confidence in the elections in the state of Texas," Abbott said.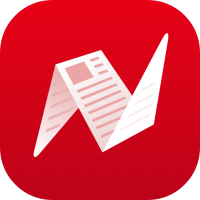 This is original content from NewsBreak's Creator Program. Join today to publish and share your own content.