Fox News anchor Chris Wallace asked Governor Abbott from Austin in an interview several questions about the recent laws he signed banning abortion. Wallace asked Governor Abbott if a woman was raped or pregnant due to incest if he would be open to changing the law?
"In 2019, which is the last year that we have numbers for, almost 15,000 cases of rape were reported in your state of Texas," Wallace said. "And almost everyone says that's a severe under count. There are a lot more that just aren't reported."
The U.S. Supreme Court ruled the abortion ban was legal in a 5 to 4 decision narrowly making it. One decision from a Supreme Court Justice would have made the abortion ban illegal.
"Is it reasonable to say to somebody who is the victim of rape and might not understand that they are pregnant until six weeks, 'Well, don't worry about it because we're going to eliminate rape as a problem in the state of Texas?'" the Fox News host asked the Republican lawmaker.
Abbott responded by saying that survivors of sexual assault "deserve support." He said that his state is "stepping up to make sure we provide that by signing a law and creating in the governor's office a sexual assault survivors task force."
Wallace interjected reiterating that "there were more than 15,000 rapes in 2019 when you were governor."
He asked Abbott if he would be willing to sign legislation to amend the current ban to carve out exceptions for rape and incest.
Republican Texas State Representative Lyle Larson put forward a bill that would make such exceptions, but it's not expected to pass in the legislature that is predominately conservative.
A Doctor Breaks the Abortion Law
In nearby San Antonio, OBGYN Dr. Alan Braid, broke the law on purpose. In a Washington Post last Saturday, the doctor announced that he performed an abortion on a woman who was past six weeks of gestation, the limit imposed by Texas's new abortion ban, SB8. Dr. Braid wrote that he felt morally obliged to perform the procedure based on his medical experience as women said they could not afford to raise a child.
In 1972, the year before Roe vs. Wade this was the last time that abortions were illegal in his state.
"At the hospital that year, I saw three teenagers die from illegal abortions," Dr. Braid wrote. "One I will never forget. When she came into the ER, her vaginal cavity was packed with rags. She died a few days later from massive organ failure, caused by a septic infection."
Do you think the abortion law will get amended or changed?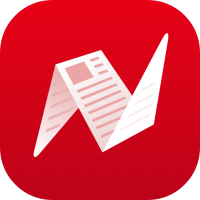 This is original content from NewsBreak's Creator Program. Join today to publish and share your own content.