You may have heard stories about restaurants requiring you to wear a mask. Recently a Dallas couple was asked to take off their mask or they had to leave the restaurant.
Natalie Webster and Jose Lopez were dining at Hang Time Grill, a restaurant in Rowlett, a Dallas suburb.
The couple had received the COVID vaccine but they wore a mask to protect their child who had cystic fibrosis. Cystic fibrosis is an inherited disorder that causes damage to the body. The Websters were protecting their child.
Shortly after arriving at the restaurant, the couple was asked to remove their masks.
"About half an hour passes and our waitress comes sits down next to me and says 'Our manager sent me over because I'm nicer than he is. And yes, this is political,'" says Wester. "She stated that we were not allowed to wear masks in the building per the management. He did not believe they worked and did not want anyone in his business wearing them."
The Webster's explained the reason they wore a mask, but the restaurant did not care. They wanted them to remove their mask if they wished to continue eating there.
"I informed my waitress of this information," Webster says. "And she told me that she could close my check for me if it was an issue. Fine. My husband and I paid and left without a scene. Usually in Texas, people advocate for 'freedom of choice,' after all."
The couple was confused after the incident happened.
"There was no signage, no anything," Lopez said. "We walked in and the hostess told us to remove it, but we thought it was just for our IDs to check if it was valid."
"I have received many negative comments stating that the story is blown out of proportion, that we are attention-seeking, or that we were in the wrong. On the other hand, a numerous amount of folks have reached out in support of our decisions that night and how we have handled the media thus far."
"I strongly feel that this 'no mask' rule was made with ill intent," she says. "I definitely think that the owner has made the well-being of his staff and customers political and is requiring the policy in rebuttal to the previous mask mandate Texas had."
"I am so shocked at the level of ignorance in our country and scared to think how much worse the pandemic will get knowing so many folks think this way," Wester says.
The owner of Hang Time Grill, Tom Blackmer said he has had this policy since April of this year. He feels as a privately owned business he has the right to make the rule.
Watch a quick video of the incident:
Who do you think was right in this case?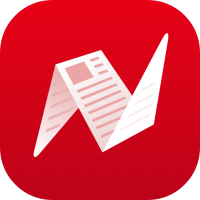 This is original content from NewsBreak's Creator Program. Join today to publish and share your own content.