On Thursday, Governor Abbott ordered the Texas National Guard to help prevent Haitians from entering Texas. He shared this information on his Twitter account.
The National Guard joins the Department of Public Safety and Border Patrol.
Governor Abbott said they'll help secure the town of Del Rio. Others will be used to help build the border wall. A few other national guardsmen will secure open areas where Haitians may try to cross into Texas.
Abbott is taking this a step further as he ordered the Texas national guard to support the state.
Governor Abbott is using new methods to prevent illegal immigrants from entering the state. Recently Abbott used Department of Safety vehicles to help prevent immigrants from entering the country.
President Biden has not made an effort to assist Governor Abbott despite his call for help.
"They have shown no capability of being able to process all of these migrants by the end of the week," Abbott said. "The only thing they have shown is an incapability of dealing with this crisis, candidly in a way where they pretend it doesn't even exist. We're here to tell you, it exists, it's total chaos, and the Biden administration, they need to up their game big time."
Texas is using $2 billion in funds to help secure the border.
"We will continue to move law enforcement and National Guard officials to whatever location," Abbott said.
As of Tuesday, there were approximately 8,600 Haitians in the camp at Del Rio.
This past Monday, 600 Homeland Security employees and Coast Guard personnel were brought in to Del Rio.
Another state was called in for support
Kansas was contacted to help provide border security along with Arizona and Texas.
Governor Laura Kelly's team has stated their national guard is already busy with current assignments along the border. Kansas sent approximately 250 national guard to support the border.
"The state of Kansas has had nearly 250 Kansas National Guard Soldiers deployed to the border since October 2020 supporting Customs and Border Protection. Both Republicans and Democrats in Washington have failed to address the problems within our immigration system for decades. We need true reform in a way that protects the border and allows us to continue to grow our economy here in Kansas, not publicity stunts that use our service members as political props."
The governor is getting pressure from state representatives to help with security.
"As the state's chief law enforcement official and leaders of the Kansas Legislature, we do not think this situation is a 'political game,'" the leaders wrote. "We encourage you to respond urgently and favorably to the Texas and Arizona request that Kansas assist them in addressing the public safety crisis caused by the federal government's failure to secure our southern border. It is prudent to help the border states stop trans-national criminals before they reach Kansas and can cause harm in our communities and to our citizens."
On Monday Governor Abbott requested a state of emergency to President Biden on the border situation.
Do you think other states are needed to help Texas secure the border?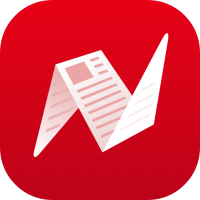 This is original content from NewsBreak's Creator Program. Join today to publish and share your own content.