Over this past week, Texas Governor Greg Abbott has ordered cars to act as a blockade to prevent Haitians from entering Texas. In a Fox News interview, Governor Abbott said the vehicles prevent Haitians from "walking into the state of Texas."
This is a follow-up to the last article that described the situation in Del Rio as mostly Haitians were crossing the Mexican border into Texas.
Haitian immigrants created a makeshift camp under a bridge near Del Rio. They left their home after seeing their President murdered and a recent earthquake that shook their country.
From the City of Austin, Governor Abbott was supportive of creating a wall along the Texas Mexican border. Now he is directing operations for the Border Patrol and Texas Department of Safety (DPS) who are along the border.
Yesterday on September 21, Governor Abbott had Texas DPS vehicles lined up to prevent Haitians from crossing into Texas.
"They have created a steel barrier preventing people from being able to cross the border," Abbott said at a press conference discussing the migrant crisis in Del Rio, where thousands of Haitian migrants have surged in the last week.
"One day there were countless people coming across the border, then the very same day the Texas Department of Public Safety (DPS) put up all these DPS vehicles, and suddenly, in an instant, people stopped crossing the border in this location. That strategy is working."
Governor Abbott feels this is working fine to limit Haitians from crossing into Texas. Abbott said this is one of the steps he is using along with $3 billion approved by the Texas legislature.
"If Biden stepped up and followed that court order, we would not see the chaos that we're seeing in Del Rio today," Governor Abbott recently said.
The treatment of Haitians getting deported is not going well.
Some Haitians said they were treated like a slave as they went through the transition process.
The Biden administration is getting a lot of negative comments on this situation.
Homeland Security Secretary Alejandro Mayorkas said that he was "horrified" at the images that came out of Del Rio.
"I was horrified to see the images, and we look forward to learning the facts that are produced from the investigation, and we will take actions that those facts compel," he said.
In addition to building a wall along the border, Governor Abbott initiated Operation Lonestar. This involves sending law enforcement to the border to arrest those who come across illegally.
Governor Abbott is in a tough fight with President Biden who is promoting an open border policy.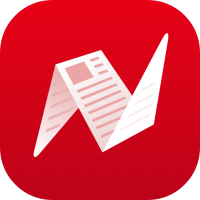 This is original content from NewsBreak's Creator Program. Join today to publish and share your own content.