Krause feels that Paxton is too busy to focus on his job because of other issues. The Attorney General is under Federal Investigation from bribery matters that eight of his former staffers claim.
"You just want to have an attorney general who can focus on being that faithful conservative fighter...and how to protect and how to defend the liberties of Texans and not have to worry about FBI investigations or those kinds of things," Krause told The News. "So the shake up and the turmoil at the office at the end of last year kind of spoke to me and said, 'Hey, this may be something we've got to think about.'"
"At this point, there are allegations and those will be vetted and those will be investigated and looked into," Krause said. "But regardless, it led to a lot of turnover and a lot of changes in the office. That lack of continuity sometimes doesn't allow you to be as effective as you could have been, had you been able to solely focus on the job and not those extraneous issues."
Paxton leaned on support from former President Donald Trump which was announced in a statement.
"As the values conservative endorsed by President Trump, I am proud of my record standing up to and defeating the Biden Administration - repeatedly," he said. "I have taken the American First fight to this far left administration on the border and reinstated Trump's Remain in Mexico policy. I am also prosecuting dozens of felony charges of voter fraud and helped lead the investigation and closure of the largest human trafficking website in America."
Who is Matt Krause?
Matt is 41 years old and in his fifth term as a state representative and comes from San Antonio. He and his wife currently live in Dallas with their five children.
When he is not a representative, Matt is busy as a constitutional attorney, college professor of American history and government, and public speaker on America's Founding Fathers. He is also a Vice President for Vista Bank.
Representative Krause is in his fifth term representing District 93 in Tarrant County and which includes parts of Fort Worth and Arlington. He is the Chairman of the General Investigating Committee, and also serves on the Judiciary & Civil Jurisprudence and the Culture, Recreation, and Tourism Committees. In the past, Krause served as the Chairman of the Texas Legislative Tourism Caucus – a bi-cameral, bi-partisan caucus that seeks to advocate and promote the tourism industry in Texas.
While a representative, Matt has authored and co-authored bills 87 (1), 87 (2), and 87 (3).
He is known for his conservative stance and support for the Second Amendment rights, religious liberty, border security, and anti-abortion legislation.
Other challengers include Land Commissioner George P. Bush, former Texas Supreme Court Justice Eva Guzman, and Paxton.
"Republican primary voters are always looking for someone with a proven record of conservative success," Krause said. "When you put my legislative record up against really anybody, but especially the other challengers in the race, it's going to show that this is a guy we can count on and a guy that's been in the fight for almost a decade and proven session after session that he's one of the most conservative members in the House."
The election for Texas Attorney General is November 8, 2022.
Do you plan to vote in the next elections?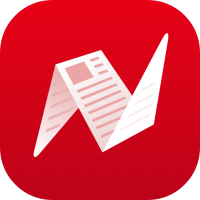 This is original content from NewsBreak's Creator Program. Join today to publish and share your own content.