Early Sunday morning, Dallas police arrested a person who shot an innocent person which was filmed by a woman from her apartment. A gunshot was heard at 2 am in Uptown Dallas.
Claire Fisher Catlin recorded the shooting from her Uptown apartment by Worthington Street.
Dallas Police arrested Damion Williams, a 36-year-old with a history of criminal records.
"I guess I've just seen so many situations get so quickly out of hand, I was like I guess I have the best angle at this point. Might as well," she said.
After the shooting, Williams ran and tossed the gun in front of a restaurant.
Catlin feels crime happens often in Uptown.
"Like it's happened enough times that I wasn't surprised that there was another person shooting at someone or getting in a fight with someone or trying to hit someone with their car," Calin said.
She shot the crime on her cellphone.
As Williams was running away, a motorcycle was following him. At the same time, a Dallas police officer was following him from his car. Then more police officers arrived, and they arrested Williams.
"People were leading cops to where he ran. People were leading cops to the bullets," Catlin said.
The person shot was hit in the chest but he was taken to the hospital and will survive.
Caleb Cox was shot in the chest and supposed to be celebrating his anniversary this week with family and friends. Instead, he is in the hospital recovering.
Cox couldn't talk because he had breathing issues but his family spoke on his behalf.
He got married in May and was holding off the celebration until this week.
"We were supposed to be at a celebration right now, and we're not," his aunt Kami Willyard said.
Cox's wife Jennifer said, "From the phone call from him, I couldn't really tell what was going on," she said. "I just understood the general area they were in and that somebody was shot."
Williams was shooting at a person in a vehicle but no information was reported on the driver.
The motive of the shooting is unclear. Dallas Police turned down a request for an interview.
William's past history
Williams has a criminal record which includes a 2019 incident where he was convicted of aggravated assault with a deadly weapon and theft of cargo. Almost two decades ago he was convicted of unauthorized use of a vehicle and evading arrest.
In this incident, Williams was charged with aggravated assault. He is currently in jail waiting for his preliminary bond hearing.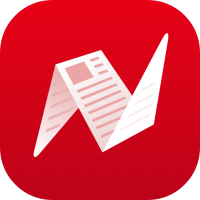 This is original content from NewsBreak's Creator Program. Join today to publish and share your own content.