Recently, the El Paso Public Health Department reported 160 breakthrough cases and nine deaths.
The City of El Paso has 628 new COVID cases including 67 delayed test results. Currently, there are 128 people in the hospital, 45 of them are in the I-C-U, and over 1,500 active cases.
On Monday, Dr. Hector Ocaranza of the City County Health Authority said there was a downward trend of cases in the City.
In Texas, 254 counties had overwhelming and record-breaking COVID numbers in July and August but El Paso has avoided this trend. El Paso has one of the highest vaccination rates. The City has not come close to its record-breaking numbers as compared to Austin which came close to its January peak.
Last November, Wanda Hegelsen the director of the state's regional council for local hospitals said El Paso saw a peak of 1,100 hospitalizations. Last Thursday, El Paso had 127 hospitalizations.
For El Paso, the numbers are low compared to other cities. Texas Department of State Health Services said the number of hospitalizations has averaged 200 people. Compared to other cities with high numbers of patients in ICU this has been very good.
Hegelsen said, "we do have a surge of patients but not to the extent that other parts of Texas are having."
She and other medical professionals place the credit on the high vaccination rates in the City.
"It is amazing," Helgesen commented. "It is absolutely a credit to our community. I really think it was an all-out effort."
COVID-19 positive cases are 18% in Texas and in El Paso, the number is only 6%.
Gabriel Ibarra-Mejia an assistant professor of public health at the University of Texas-El Paso said, "compared to the rest of Texas, we're in heaven… That doesn't mean we are free from COVID, but we're doing much, much better than most of the rest of the state. The numbers don't lie."
Mayor Oscar Leeser lost his mother and brother to COVID last winter and has stressed the need to take COVID seriously. The City and County have fought hard against Governor Abbott's mask mandate.
"We do worry and we want to make sure that we don't have any spikes," he said. "You always want to be proactive and you always want to be prepared."
El Paso has high vaccination rates compared to other Texas cities.
Approximately 62% of El Paso residents are fully vaccinated. Across Texas, the numbers are 49%. As for seniors, approximately 97% are fully vaccinated.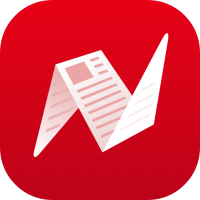 This is original content from NewsBreak's Creator Program. Join today to publish and share your own content.