These are the businesses in El Paso that are hiring in the borderland. Several companies are hiring and the jobs that are available go by very fast. So if you are looking for a job, don't wait.
The state of Texas lowered the additional unemployment benefits and that should get businesses hiring. Unemployment in El Paso is 6.5% for July 2021 figures which are down from 7.3% a month prior. This is down from a high of 14% a year ago when the coronavirus hit the city.
Recently the Federal Unemployment Benefit under the CARES Act ended on Labor Day. The $300 weekly boost ended under the Federal Pandemic Unemployment Compensation (FPUC).
If you are unemployed or want to change jobs, this is the best time to do that as many companies are hiring.
Hiring fair
City of El Paso Public Health and Safety Job Fair
Saturday, September 18
Employment opportunities available for:
Patient Care Technician
Licensed Registered Nurse
Registered Nurse
Nurse Practitioner
Public Safety Communicator Trainee
Firefighter Trainee
Emergency Medical Technician
Police Trainee
Benefits - competitive pay, paid sick and vacation leave days, tuition reimbursement, health insurance options, wellness programs, and a pension plan
Individuals can apply for and get more information on the positions.
For more information, you can look up ephealth.com under job postings or call (915) 212-5688.
Medical
Scismic
Lab Assistant
8-hour shift Monday to Friday
Pay - $16 - $18 an hour
Benefits
- Dental insurance
- Health insurance
- Paid time off
Description
Scismic is supporting the growth of an anatomic pathology and molecular lab in El Paso, TX.
They are looking for someone who's able to multitask and work confidently and independently in the lab. The right candidate is not just looking for a job but to be part of the company and grow as a team.
Responsibilities include:
- Sample and Reagent preparation
- Accession Samples
- Benchwork as dedicated
- Quality Assurance assistance to comply with CAP and CLIA guidelines
- Performs all daily/weekly monthly calibrations, verification, controls, and maintenance on all equipment within licensed guidelines
- Operate and maintain laboratory equipment
- Perform routine laboratory testing following established written standard operating procedures
- Assist in assembly of patient collection kits, scheduling sample pickups, and other client service tasks
- Respond to patient and client inquiries about test results
- Establish client portals and training clients on portal use
- Receive environmental samples and enter Chain of Custody into LIMS system.
- Accept shipping and handling items received by the laboratory from clients- will train
- Distribute samples to analysts once logged into the LIMS system.
- Review paperwork for all incoming samples to ensure completeness and correctness.
- Inspect samples to ensure sample integrity is retained and that the packaging is not compromised.
- Make sure all samples are placed in the proper storage area to await analysis
Requirements:
- Minimum of Associate's Degree or Higher
- Laboratory Experience: 1 year (Preferred)
Hospitals of Providence
Multiple positions are open.
Benefits
A 401(k) savings plan
Medical/vision/dental/life insurance after 31st day of employment
Paid time off program
Online educational program
Tuition reimbursement
Student loan repayment program
Employee stock purchase plan
Positions hiring:
Nursing
Administration
Clerical
Technical
Physician care
For more details go to Hospitals of Providence or call (866) 934-3627.
City of El Paso
Multiple positions are available in the legal field with the City. To see the full list, click here.
Pay - varies from $26.65 an hour to $78,375 annually
Minimum Requirements:
Experience varies by position
Apply here.
Truck Driver
J.B. Hunt
Local truck driver
Experienced CDL driver
Pay - $48,880
Benefits - 401k with company match, comprehensive health benefit offerings including medical, dental, and vision, life insurance, paid vacation
Description
J.B. Hunt is hiring local CDL-A Final Mile drivers! Put your customer service skills to work and enjoy an active, fast-paced job when you deliver to retail locations. Home daily with weekend time off. Online orientation through our Direct to Work program. Paid-time-off accrual from day one. Aside from the perks of a consistent schedule and pay, company Final Mile drivers also enjoy access to. Join J.B. Hunt's Final Mile fleet now and begin one of the best truck driving careers in the industry!
Call 1-877-776-5188 today or pre-qualify online at DriveJBHunt.com.
Other resources you can check for companies hiring are Indeed, USA Jobs, Work in Texas, LinkedIn, Virtual Job Fairs, and El Paso Facebook job groups. Companies are hiring in the El Paso area.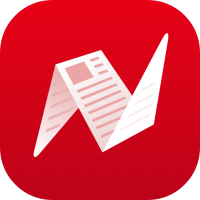 This is original content from NewsBreak's Creator Program. Join today to publish and share your own content.