The League of United Latin American Citizens in U.S. District Court (LULAC) for the Western District of Texas in Austin filed a lawsuit to prevent Senate Bill 1 signed by Governor Greg Abbott from going into effect.
LULAC named representatives of Bexar, Dallas, El Paso, Harris, Hidalgo, and Travis Counties as defendants.
The bill is expected to see a lot of legal challenges. SB 1 is set to take effect for the 2022 primary elections.
Governor Abbott signed SB 1 into law on September 1.
"Senate Bill 1 ensures trust and confidence in our elections system — and most importantly, it makes it easier to vote and harder to cheat," said Governor Abbott. "Safe and secure elections are critical to the foundation of our state, and I thank Senator Hughes and Representative Murr for their leadership on this important issue. I am proud to sign Senate Bill 1 into law to uphold the integrity of our elections in Texas."
"Texas voters deserve fair, open, and transparent elections, not a process rigged to deny our communities whose numbers are growing, the right to vote."
On Saturday, hundreds of people protested the new law on the Capitol steps in Austin.
"It's alarming and damning that this state can police our bodies and women's bodies, yet we can't make it a crime to endanger someone from COVID-19," Texas NAACP Youth & College Division President, Shevann Steuben said.
A joint statement was released by Texas Democrats including Representatives Richard Raymond, Joe Deshotel, Eddie Rodriguez, Trey Martinez Fischer, Alma Allen, Mando Martinez, Sergio Munoz, Jr., Ron Reynolds, Celia Israel, Ramon Romero, Jr., Gina Hinojosa, Ana-Maria Ramos, Terry Meza, Carl Sherman, Sr., Vikki Goodwin, Chistina Moreles, Ray Lopez, Liz Campo, and Jasmine Crockett.
"Senate Bill 1 has one purpose: to stop people from voting. More than that, it tries to stop certain people from voting – people that look like us, our families, and our communities. We cannot abide by that.
"At the end of the regular session, we started a campaign to preserve our freedom to vote, killing a voter suppression bill negotiated in the dark of night and meant to make it harder for all Texans to vote," reads a portion of the statement.
"The quality of our policy reflects the quality of our process. If the majority cared about the process, they would have gone to every length to ensure transparency and good faith engagement with the public and with their colleagues in the minority party. They opted instead for a hasty, sloppy, self-serving process that has left the People's House in shambles. We cannot in good conscience be a party to this farce."
Jon Greenbaum chief counsel and senior deputy director for the Lawyers' Committee for Civil Rights under Law said, "We think that it makes it more difficult for people to participate in the process, particularly people of color."
Some see the law as favorable. US Senator Ted Cruz supported the new law and issued this statement.
"Today, Governor Greg Abbott signed SB 1, a bill to safeguard our elections in Texas, despite immense pressure from Democrats and the liberal media. The bill protects the voting rights of 29 million Texans and would make our elections in Texas accessible and secure. Texans don't need Washington elites telling them how to safeguard and protect voting rights. When Texans go to cast a vote, that vote should count. I am grateful for the Republicans and the Leadership in the Texas Senate and House, especially state Sen. Bryan Hughes and state Rep. Andy Murr, who have been leading the fight to protect the integrity of elections in Texas. This should be a loud and clear message to Washington power-hungry politicians: states are the proper place to establish election laws and efforts by the federal government to take over our elections should never succeed."
Legal challenges will continue against SB 1 as well as SB 8 which restricts abortions after six weeks.
"You do not have the authority to tell her you got to do it the way I said because I'm in charge. To hell with that!" said Quincy Dunlap President & CEO of the Austin Area Urban League.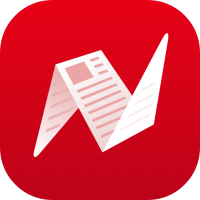 This is original content from NewsBreak's Creator Program. Join today to publish and share your own content.