An El Paso man in his 50s was hospitalized because he had the West Nile Virus that affected his nervous system. On Tuesday the El Paso Department of Public Health confirmed this. This was the first case reported this year.
The gentlemen lived in El Paso at the 79902 zip code. He has currently recovered and returned home.
Some of the symptoms of the West Nile virus include fever, body aches, headache, nausea, tiredness, vomiting, and swollen lymph glands. About one in five people infected by the West Nile Virus will show these symptoms. About one in 150 infected people will develop severe illness that infects their central nervous symptoms.
People who have certain medical conditions are at a higher risk. Some of the medical conditions include cancer, diabetes, hypertension, kidney disease, and people who have received organ transplants.
Additionally, people who are over the age of 60 are at the highest risk of serious illness.
This video covers more details on the West Nile Virus.
There are four ways to avoid getting infected by a mosquito using the four D's.
DEET - it is recommended when you go outdoors to use an insect repellant that contains DEET, picaridin, oil of lemon eucalyptus, IR3535, or 2-undecanoate.
Drain - mosquitos breed by laying eggs near or in water. You can help reduce the number of mosquitos in your home by emptying standing water in pots, open trash bins, water dishes, birdbaths, neglected pools, ponds, and empty tires on a consistent basis. If you have a pet, make sure you change the water dish every day with fresh water.
Dress - when going outdoors, it is recommended to wear long sleeves, long pants, and socks.
Dusk and Dawn - the mosquitos are active all day but they are most active biting in the mornings and evenings.
To keep mosquitos out, you can mosquito-proof your home by installing or repairing screens on doors and windows.
Mosquitos get the West Nile Virus when they feed on infected birds which have the virus in their blood.
Last year, El Paso reported 16 West Nile Virus cases, and 2 which resulted in deaths. 12 individuals were hospitalized.
Eight out of 10 people infected with the West Nile Virus will not develop symptoms.
On Tuesday, Dallas County Health and Human Services reported the 11th case of the West Nile Virus. There has been one death related to the West Nile Virus.
Residents can call 915-212-6000 or dial 311 to report mosquito breeding or standing water.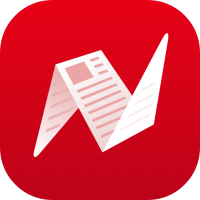 This is original content from NewsBreak's Creator Program. Join today to publish and share your own content.