The medical community in El Paso is starting to receive the third COVID vaccine.
"We're providing third doses along with measuring the actual levels of antibody in the blood," commented Dr. Ed Michelson, the chair of Emergency Medicine at Texas Tech University Health Sciences of El Paso.
Studies show that the antibody levels drop off after eight months after a person is fully vaccinated. Healthcare workers were the first group to receive their vaccine around December last year and January. Their vaccine levels should be lowering by now.
"We want to see how many people have lower levels of antibody against covid-19 at the time they're getting their third dose. As well as a repeat level to see how much of a boost we get," Dr. Michelson explained.
Hospitals of Providence and Texas Tech are enrolling their local medical workers for the third dose. Nurses and doctors should work with their supervisors to schedule their next vaccine shot.
The CDC recommends receiving the same vaccine that you have previously were given. If you received the Moderna or Pfizer vaccine previously, then you should receive the same vaccine for your next shot. You should not mix and match the vaccines you receive.
The COVID vaccine is currently authorized for people who are over the age of 12. Guidance for the vaccine for those under the age of 12 has not been authorized.
Last month, the FDA and CDC agreed that a third COVID vaccine was needed for people who have received the Moderna or Pfizer vaccine. It is likely that people who received the Johnson and Johnson vaccine will need a second shot. There is not a lot of COVID vaccines available since people in some countries have not received their first COVID vaccine. These are primarily low-income countries.
The Department of Public Health Director Angela Mora briefed the El Paso City Council on COVID-19 and the booster shot.
"The immunity wanes with time. After 6 months the immunity goes down by 8 months, people will need to get another shot to boost the immune system," Mora said.
Mora stressed how important it is to receive the third shot.
"Let's hope that after this booster shot after 8 months that COVID-19 is gone and another booster will not be needed," Mora said.
Medical experts are still researching the effects of the third COVID vaccine and the need for future shots.
Do you plan to get the third COVID vaccine?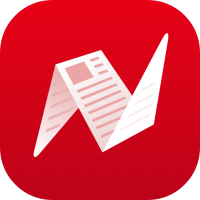 This is original content from NewsBreak's Creator Program. Join today to publish and share your own content.