The rewrite of Texas' voting laws is drawing a lot of pushback. The voting laws are the target of three federal lawsuits — including one filed Tuesday. Activists say the law will have a direct impact on minorities.
In response, Governor Abbott and other Republicans say it expands access by increasing the minimum number of early voting hours. The law added new restrictions on late-night voting.
In the last election, Harris County in the Houston area offered 24-hour polling places and drive-thru voting. Under the new law, these are now not allowed. Additionally, the county sent more than 2 million mail-in ballot applications. This is also not allowed for future elections.
Last week in a statement, Governor Abbott wrote, "Senate Bill 1 will solidify trust and confidence in the outcome of our elections by making it easier to vote and harder to cheat."
Since 2020, Texas is one of 18 states that have changed its voting laws since the 2020 elections according to the Brennan Center for Justice.
Other states include Florida, Georgia, and Arizona, other states led by Republicans.
"I feel extremely confident that when this law makes it through the litigation phase, it will be upheld," Abbott said. "Because exactly what we've said, it does make it easier for people to be able to go vote. No one who is eligible to vote will be denied the opportunity to vote."
Any election official who sends a mail-in ballot without requesting one can face criminal charges.
During the election last year, voters of color and shift workers benefitted the most said James Slattery a senior staff attorney with the Texas Civil Rights Project.
The law also expanded what poll watchers can do at elections.
"Black votes were suppressed today. Texas Governor Greg Abbott has intentionally signed away democracy for so many. We are disgusted," NAACP President Derrick Johnson said in a statement.
Early on Tuesday Houston Mayor Sylvester Turner tweeted:
"One thing that all Texans can agree is that we must have trust and confidence in our elections," Abbott said before signing the bill. "The bill that I'm about to sign helps to achieve that goal. One thing that it does is, it ensures that every eligible voter will have the opportunity to vote."
In May, Texas Democrats staged a walkout to block a vote on the bill.
Finally, Governor Abbott signed off on the election bill that will cause cities like Houston to adapt to the new rules.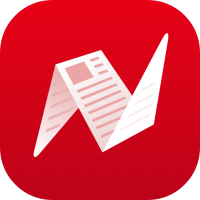 This is original content from NewsBreak's Creator Program. Join today to publish and share your own content.