Many refugees from Afghanistan recently left their country with the clothes they were wearing and some carried a backpack with them. Currently, several organizations in El Paso are accepting donations to help them as they start their journey.
Approximately 30,000 Afghan refugees are temporarily housed in the United States. The Afghan citizens were working with or for the United States.
In the next few weeks, the Afghan refugees will be rehoused in other cities in Texas including Houston, Austin, Fort Worth, and Dallas.
Organizations accepting donations
This school located in the northeast is accepting donations for Afghan citizens that are temporarily housed at Fort Bliss. From now until next Friday, Harmony School is accepting donations.
The school is asking for new undergarments for men, women, and children. For women, donations need to be pants, long sleeve shirts, and long skirts. Donations for Afghan men include long sleeve pants, shirts, Birkas, and Hijabs. For children, you can donate any type of infant or children's clothing.
For footwear, they're accepting sandals, boots, and closed-toed shoes. Additionally, they are accepting old toys.
All donations can be dropped off at the Harmony front lobby during office hours Monday to Friday from 7:20 am to 4 pm.
The YMCA in El Paso is accepting donations for Afghan refugees. The Armed Forces YMCA, El Paso YMCA, and the Red Cross are accepting these donations:
Clothing - new undergarments for men, women, and children
Long sleeve shirts, long sleeve pants, and skirts for women
Long sleeve pants and shirts for men. Birkas and Hijabs
Children and infant clothing
Footwear (All Sizes) - closed-toed shoes, sandals, boots
Toys - balls and board games
Other items such as soaps, shampoo, and other culturally appropriate items are found on the Amazon site here.
The Executive Director of the YMCA George Elsaesser stressed the need to provide items the YMCA recommends.
"If we get items that they don't need right now, those have to be stored, they have to be transported somewhere else or given to another organization and we don't have the resources to manage that right now, so it's very important to donate exactly what we have put on our donation list, so families get exactly what they need right now."
Items can be donated at these locations:
Armed Services YMCA, 7060 Comington Street 79930, phone 915-263-7164
Junior Enlisted Family Center, 2004 Sheridan Rd. Fort Bliss, TX 79916, phone 915-263-7164
Make your donations and feel free to ask the organizations if you have any questions.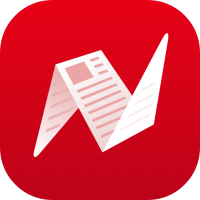 This is original content from NewsBreak's Creator Program. Join today to publish and share your own content.