As vaccination rates rise, the number of positive COVID cases reported in El Paso is leveling off. Some El Paso doctors believe everyone is not reporting their positive infections.
"I'm concerned, that does not reflect everyone who's going to the pharmacy and getting their own kits. Not everyone with a positive is reporting it to the Health Department. So those numbers represent people still testing through the city, so I suspect we're still seeing more new positives than are actually reflected in those numbers," Dr. Ed Michelson, the chair of Emergency medicine at Texas Tech University Health Sciences Center of El Paso said.
Michelson said he is also concerned that not everyone is getting their second dose. About a quarter of those who are 12 and older, haven't received their second covid vaccine.
"I know some folks listening may have had one dose- one dose is not enough, you have to have two doses," Dr. Michelson warned.
Dr. Michelson believes the third COVID vaccine will help lower the infection numbers.
With the rise in COVID cases, some El Paso nurses have called it a day
For almost 19 months, nurses have played an important role. During that time, El Paso nurses worked under extreme conditions causing some to take a break and others to retire.
The University Medical Center said 16 nurses retired and 336 bedside nurses resigned from March of 2020 through August 20, 2021.
Del Sol Medical Center and Hospital of Providence did not release their numbers.
Del Sol told KFOX14 they were seeing an increase in turnover among nurses. Some of the nurses were taking positions allowing them to travel.
A local nurse who remains to be kept anonymous said, "I've seen at least more than 200 people die this year. That was kind of one of my breaking points. Seeing people die that shouldn't have died."
The nurse has also traveled to other cities to help out during the pandemic.
Some of the nurses who traveled to El Paso were not some of the best in the industry.
"We had some good nurses but we also had a ton of bad nurses."
With longer workdays, nurses experienced a little bit of burnout working those long hours.
"In the beginning, it was a staffing problem. Also, shifts would be anywhere from 48 to 72 hours a week. I tried sticking through as long as I could because El Paso is home. But I just needed to leave and work on myself. I had enough. I couldn't do it anymore."
"We are getting compassion fatigue," the nurse said. "That's why I decided to take a break because they don't deserve that from me or any of us."
The past year and a half were tough for these nurses. This is likely to continue for at least the remainder of the year.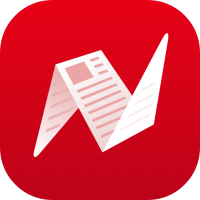 This is original content from NewsBreak's Creator Program. Join today to publish and share your own content.