On Friday, the Texas Court of Appeal issued a ruling that requires some facilities to wear a mask in El Paso. The split decision by the judges requires schools and government facilities to wear a mask.
The Court sided partly with Governor Abbot's mandate and also ruled in support of El Paso's decision. The three justices ruled in favor of El Paso requiring schools to wear masks on school grounds. Additionally, they require public facilities to wear a mask as well. All three justices are located in the El Paso community.
Private businesses can decide if they want their employees and customers to wear a mask. This is a decision that they can enforce.
City officials continue to urge the community to wear a mask even after the restrictions are partially lifted. They continue to urge people to wash their hands, wear a mask, and get vaccinated.
"We continue reporting new COVID-19 cases, hospitalizations and deaths," Dr. Hector Ocaranza said. "As we are seeing the Delta variant, which is extraordinarily contagious, very active in our community, and now responsible for the increasing number of infected people in this region. Vaccination continues to be a critical and integral part of our pandemic response, along with other public health measures such as wearing masks when indoors; and so, we plead with those who have not yet been vaccinated to please get vaccinated. If you have not gotten your second dose, please go and get your second dose."
Ocaranza's order was amended to all school and public facilities.
El Paso is considered to have had a high transmission of COVID since July 28. Over the seven-day average, the City reported 50 new COVID-19 cases per 100,000 residents. Since August 17, the City has reached that level twice.
The three justices were split on the mask mandate temporary restraining order as they each had their own opinion. Justice Yvonne Rodriguez voted to leave the full temporary restraining order in place and Justice Gina Palafox voted to limit the order. They are both Democrats who were elected by the voters. Voting against the restraining order was Justice Jeff Alley, a Republican appointee by Governor Abbott.
Because the ruling was split, the ruling sided with Justice Palafox who's ruling was the middle ground among the decision by the three judges.
Don't get too comfortable El Paso
With several changes, there is a chance the mask requirement could change again. The Texas Attorney General Ken Paxton plans to appeal the decision with the Texas 8th Court of Appeals. Paxton did the same with San Antonio which denied the City's appeal to wear a mask.
Be ready for another change with the mask requirement. The recent mandate can be overturned and another mask change will be announced. It is best to be flexible when and if the changes occur.
Dr. Ocaranza has noted there has been an increase in COVID infections among school-aged children.
"That coincides with the start of the school (year) as well," Ocaranza said. "Initially, we have seen the vast majority of the positive cases were between 18 and 45, and now we're seeing (infections in people younger) than 18 has increased significantly."
As of August 26, 25% of active cases were among people younger than 12 years old according to the El Paso City and County COVID-19 Dashboard. Children younger than 12 are not allowed to receive the COVID vaccine. No date has been identified on when they will receive the vaccine. Medical experts have mentioned it could be later this year or early next year.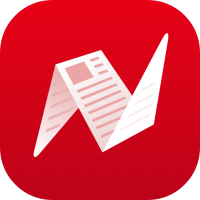 This is original content from NewsBreak's Creator Program. Join today to publish and share your own content.