The City of El Paso continues to adapt to the COVID cases. A few upcoming events were canceled.
As of Saturday, August 21, El Paso had one new COVID-19 death and 156 new cases. El Paso has a high vaccination rate compared to other cities.
El Paso has reported 112 people were hospitalized with COVID-19 and 47 in ICU.
"We're at 71 percent now that's one of the highest in the country you know obviously the highest in Texas so that's what's keeping that surge from happening," said Samaniego.
Samaniego added that hospitals were near capacity but not because of COVID-19 patients.
"Although our hospitals are right at the point of capacity with non-COVID patients right now so any kind of spike and were going to be in a real difficult situation," said Samaniego.
The medical community is under a lot of stress
"Morale in nursing is pretty low," Berenice Monarez, an acute care nurse practitioner who works at El Paso Pulmonary Association, said. "It's a lot of stress, emotionally, physically."
"We were making beds out of closed units and we are not there. We are in a much better place," Monarez added.
Monarez said it's the type of patients that El Paso hospitals are taking that hurts her the most.
"We're seeing the 30-year-olds, 40-year-olds, and 50-year-olds dying and they're not vaccinated."
El Paso Nurses have faced this pandemic for over 17 months. For a few nurses, the stress has been too hard to handle.
"I have seen a lot of nurses retire early or leave nursing career altogether," Monarez said. "The biggest challenge is not having enough staff and nurses."
In recent weeks some El Paso hospitals have stepped up to help bring in patients from other cities where hospitals are overwhelmed.
"There are just not enough beds in Lubbock, Houston, and San Antonio," Monarez said. "We have had somebody travel from near Louisiana. They came 12 hours away to Las Cruces because there were no beds available."
Community event canceled due to COVID
The virus caused the Freakazoid Robots event to get canceled. The event was supposed to occur over Labor Day weekend. Existing ticket holders can get a refund or transfer their tickets to the Freaky Deaky Festival 2021.
"We talked about doing it for this event in September but I think organizers felt it was too late since we are a couple of weeks out from when it would occur," County Commissioner of Precinct 2 David Stout said. "That's definitely something we should be looking at in the future, large events that merit this type of precaution we want to continue to have these events but we want them to be safe and not put this community at risk."
For a full refund, ticket holders must get the refund from the exact location where they purchased the ticket. If you do not request to transfer your ticket to the Freaky Deaky event, your ticket will automatically be refunded. The last day to make the transfer is August 22, 2021, at 11:59 PM.
The last day to transfer the ticket is Sunday, August 22, 2021, at 11:59 PM MST.
Freaky Deaky is held at Houston Raceway in Baytown Texas on Friday, October 29, and Saturday, October 30, 2021.
Specific details and questions can be found here.
The next community event that city officials are keeping an eye on is the Chalk the Block. The event is currently scheduled for October 9 and 10.
A City spokesperson said the organizers are keeping an eye on the COVID cases and health updates from local health officials.
UTEP gave their announcement concerning upcoming events. At this time, they see no changes.
"At this time, we have no cancellations to announce. We are fortunate that the El Paso region currently has some of the lowest COVID-19 case and hospitalization numbers – and the highest vaccination rates — in Texas. However, we continue to monitor COVID-19 numbers in this dynamic environment daily.
In response to the ongoing situation, we are providing COVID-19 vaccination and testing resources for our Miner community, and we are hosting all large back-to-school activities for our students outdoors. UTEP encourages mask usage in accordance with current CDC guidelines for our faculty, staff, students and campus guests."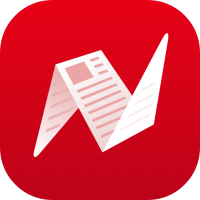 This is original content from NewsBreak's Creator Program. Join today to publish and share your own content.