Before getting elected to Lt. Governor, Dan Patrick was elected to the Texas Senate representing Houston and Harris County.
Recently Patrick made a comment that could make his reelection even harder than before. Lt. Governor Patrick has been reelected twice as Lt. Governor of Texas.
Patrick blamed the rise in coronavirus on the black population. Houston makes up 22 percent or about 519,000 African Americans.
Houston has about 2.5 million registered voters. For blacks, 70% were eligible to vote in the 2016 election.
"The Democrats like to blame Republicans on that. Well, the biggest groups in most states are African Americans who are not vaccinated. Last time I checked, over 90 percent of them vote for Democrats in the major cities and major counties," Patrick told host Laura Ingraham.
In Texas, blacks only make up 29% of the population who is vaccinated.
If you look closely, the number of people who are not vaccinated by number are white people.
The Texas Tribune reports that there are 5.6 million white people who are not vaccinated compared to 1.9 million black people who are unvaccinated.
"In terms of criticizing Republicans for this, we're encouraging people who want to take it to take it – but they're doing nothing for the African-American community who has a significant higher number of unvaccinated people," Patrick said.
"So it's up to the Democrats, just like it's up to the Republicans, to try and get as many people vaccinated – but we respect the fact that if people don't want the vaccination, we're not gonna force it on them, that's their individual right."
A fellow politician called Patrick's comment offensive
Houston Mayor Sylvester Turner called Patrick's comments "offensive."
"Keep the race element out," he told KHOU 11 reporter Marcelino Benito. "At one point it was the immigrants, now it's African Americans, who will be next?
"This virus has no respect of persons. It doesn't care about your religion who you look like or what your status is," Turner said.
Patrick stands by his comment.
"The biggest group in most states are African Americans who have not been vaccinated," Patrick said.
With news of what Lt. Governor Patrick said about blacks and anti-vaccination, this could hurt his chance for reelection. Of course, it also depends on who will challenge Patrick for the seat.
Houston and other Texas cities make up a sizable portion of black voters. These are Texas' largest counties with a high black population — Harris, Dallas, Tarrant, Bexar, and Travis.
Sen. Borris Miles of Houston said, "for the second time in the past month, Lt. Governor Dan Patrick has made prejudiced, inflammatory statements about African Americans and that is unacceptable."
This may open a door for the Democratic challenger Mike Collier in the election.
Collier responded to the Fox News interview in a statement that said Patrick is "blaming Black Texans for low vaccination rates to distract from his own failures."
On Friday, Patrick responded back to negative responses on his initial statement.
"Not surprisingly, Democrat social media trolls were up late misstating the facts and fanning the flames of their lies," he posted in a statement. "Federal and state data clearly indicate that Black vaccination significantly lower than White or Hispanic."
With the 2022 elections in Texas around the corner, hopefully, Lt. Governor Patrick did not ruin his chances for reelection. He will need every vote to count.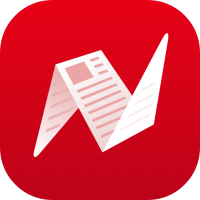 This is original content from NewsBreak's Creator Program. Join today to publish and share your own content.