El Paso Border Patrol Chief Gloria Chavez recently tweeted that parents should be aware that their children are targeted by criminal organizations. These criminals want to corrupt children's minds and get them involved in illegal activities.
Border Patrol Chief Chavez tweeted this message:
PARENTS BEWARE!! Transnational Criminal Organizations are recruiting kids to utilize them in their smuggling schemes, enticing them with money and drugs. Don't let them become another statistic, and talk with them about the risks. Their lives may depend on it.
With police and the border patrol in the area, they don't catch everything. This is when parents need to be the second eye to protect their children.
Some signs that parents may notice include an unexplained amount of money and secretive behavior of their child.
If your child comes home with a lot of money or buying a new expensive pair of sneakers, you need to ask them these questions.
Where did they get the sneakers or clothes from?
How did they get the money?
You should also be aware of what social media sites your child uses and who they communicate with. Not everyone online is truthful about who they are.
Criminals target children on social media
With more children online due to the coronavirus, there has been an increase in criminals targeting children.
There has been an increase in sexual predators targeting children according to FBI El Paso Supervisory Special Agent Minerva Shelton.
"We've definitely noticed an increase of cases come in ever since the pandemic," Shelton said. "Kids are spending more and more time online than before. We as parents used to think, 'OK, is two hours a good time to let my kids be online? Three hours?' And now we're thinking, 'OK, how long do we keep our kids online?' Because it seems like they're just constantly online."
Children may have had Zoom or online sessions with their friends when school was online and they couldn't see their friends in person.
"That's how they (kids) socialize with other kids," Shelton said. "However, one of the key things that we need to educate our kids is that just because somebody tells you on the other end that they're a 14- or a 16-year-old little girl (or) little boy, it doesn't necessarily mean that's who they are."
Shelton is part of the FBI's Crimes Against Children's Unit and has about 25 years of work experience.
She added: "Perpetrators nowadays are obviously taking advantage of the fact that our kids are spending more time online and trying to lure them in different ways, whether it be through gaming applications or just any type of (social media apps). Grindr is another one that comes to mind."
A common act that sexual predators use is they get a nude photo of the child called "Sextortion". The criminal threatens they will show the photo to the child's parents. The criminal attempts to get more photos from the child or wants to meet them in person.
"The minor who sends a photo of herself and then realizes that, 'You know what, that wasn't so smart; I'm not going to do it anymore,' " Shelton said. "But now you have the ... perpetrator who's acting to be a 16-year-old say, 'Yeah, well if you don't send me more photos, I am going to post these on Facebook. I'm going to send them to your family and friends.' "
She added, "So, now, me as a 14-year-old girl, I'm going to be embarrassed and, of course, now I'm going to go with your demands because I'm going to try to stop you from sending those photos."
Criminals are using the app Grindr to exploit young boys by meeting them in person.
"A lot of young boys are using that application," Shelton said. "They're having conversations with other adult men, and then now they're coordinating, 'Let's meet; I'll pick you up from your house. Let's go to a park.' And then the kids are sexually exploited."
The epidemic of 2020 created more than just the coronavirus. The exploitation of children has increased as a result.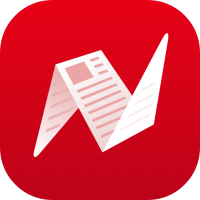 This is original content from NewsBreak's Creator Program. Join today to publish and share your own content.