This is a follow-up to the last article on migrants in the borderland as migrants are moving around the city.
Recently a ride-sharing driver in El Paso picked up a migrant. After the ride, he told his company not to sign up the passenger again. Well, the driver received a notice to pick up the same passenger. When this happened he decided to tell his story to KVIA-7.
"I don't want to get arrested, this is my livelihood," the driver explained. "I do this full time and I don't want to get my car taken away or even go to jail because I'm picking up illegal migrants that are just crossing the border."
KVIA kept the driver's name and company quiet so the driver could keep his job.
The driver was becoming suspicious as he had several pick-ups near Mount Cristo Rey and Anapra by the United States and Mexico border. In one instance, the driver transported the migrants to a shelter that cares for undocumented immigrants. The driver said the three men who jumped into his vehicle and they all had wet pants and muddy shoes. This gave red flags to the driver and made him suspicious.
After the ride-sharing company gave the driver another ride for passengers, the driver was briefly detained by federal agents. They asked the driver several questions.
A spokesperson to the ride-sharing company said they educate their drivers on human trafficking. She added that the drivers can cancel the trip at any time if they feel unsafe.
Sunland Park Police Chief Javier Guerra and the Border Patrol have noticed that ride-sharing drivers have been coerced to give rides to migrants from Juarez or parts of El Paso.
In addition to Uber and Lyft, El Paso has several other ride-sharing companies to include Blacklane, Carmel, Talixo, and Taxis.
Migrant stash houses growing
On Friday, Border Patrol Chief Gloria Chavez said 51 migrants were found at a stash house. The migrants were crammed into an apartment building. On the previous day, she said 54 migrants were found in three separate stash houses in El Paso.
This year, the El Paso border patrol has closed down 195 stash houses this year. Last year, border patrol closed down 66 last year.
Three months ago, Homeland Security found 25 undocumented migrants in a stash house in Lower Valley.
The migrants were "packed inside" a house near Yarbrough and North Loop drive. The agents detained 25 migrants ranging from 16 to 63 years old — 17 were from Ecuador, three from Guatemala, three from Honduras, and two from Mexico.
In recent months, the number of migrants has increased. On Fort Bliss, it was reported that migrants were not living in the best conditions. Some migrant children have been exposed to poor food conditions, sexual abuse, and disease.
Fort Bliss has a temporary camp for about 2,000 teenage migrants who were waiting to be reunited with their families. In a BBC investigation, there was an allegation of several migrants exposed to sexual abuse, Covid and lice outbreaks, delayed medical attention, a lack of clean clothes, and hungry children who were served undercooked meat.
In an interview with a 15-year-old teen, he said, "Sometimes the chicken had blood, the meat very red. We couldn't stand our hunger and we ate it, but we got sick from it."
One staff member asked to remain anonymous because they were told not to talk about the camp conditions. "Hundreds of children have tested positive for Covid."
Another employee mentioned the COVID and lice outbreaks were due to overcrowding at the location. "I think the crowding is the number one reason that illnesses have spread."
The migrant children stay at the camp for about 30 days under the Biden administration. This is down from 40 days.
In 2021, about 1.800 migrants have been found this year.
El Paso is working to improve living conditions for migrants as well as catching those who illegally cross the border.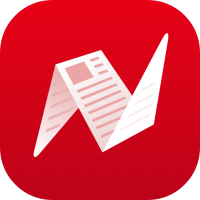 This is original content from NewsBreak's Creator Program. Join today to publish and share your own content.