These are the business in El Paso that are hiring in the borderland. Several companies are hiring and the jobs that are available go by very fast. So if you are looking for a job, don't wait and apply.
The state of Texas lowered the additional unemployment benefits and that should get businesses hiring. Unemployment in El Paso is 6.4% for May 2021 figures which is down from 7% a month prior. This is down from a high of 14% a year ago when the coronavirus hit the city. June numbers should be out soon.
If you are unemployed or want to change jobs, this is the best time to do that as many companies are hiring.
These are the companies that are currently hiring in El Paso:
Sales Representative
Aspire Financial Services
Experienced not required but they will train you.
Pay - minimum of $1,500 a week
Aspire is hiring individuals that desire to sell Life Insurance. They have more leads than agents. You will receive the best training, top system for exclusive leads & weekly coaching.
Position Benefits:
Exclusive system for leads
Flexible/Remote position
Great benefits
Great compensation (Our agents average $75,000-$90,000 first year, with an average increase of 20k each year, based on performance)
Great, one on one training
We have an incredible staff of experienced managers ready to help you
What they are looking for:
Able to sell or willing to lear
Communication skills
Team player
Basic computer skills/phone skills
Willing to talk to new people
Outgoing and friendly personality
Detail oriented
Willing to learn
Apply here
Family First Life Northwest
They are looking for high-energy and motivated people to join their TEAM!
Write insurance policies on mortgages and make a substantial income doing so. They are looking for both, PART-TIME and FULL-TIME candidates. Industry experience is not required if you have a positive attitude and are willing to put in work to learn their system.
Pay - Up to $90,000 to $500,000 yearly
5 Things that separates Family First Life from the Rest of the Industry
1. Aggressive Compensation + Bonuses
At FFL, their compensation goes up to 140%.
FFL pays producer bonuses, agents can earn up to 2% additional commission on their annual production.
2. Exclusive Leads
Most companies do not offer an exclusive lead program.
Their leads are NEVER resold so you don't have to worry about competing with your peers.
3. LIVE Regional Training from REAL Top Producers
It can be very difficult to find an IMO that offers sales training to its agents that isn't limited to online modules. Here at FFL, they offer hands-on regional training from qualified producers. It doesn't matter where you live in the U.S. They can provide local support.
All of their trainers issue pay $20,000 minimal each month, so they guarantee you'll be well equipped to quickly learn how to close over 75% of your appointments.
4. Do you know what Vested Renewals are?
If your answer to this question was no then you are probably not being paid renewals. Renewals are residual commission payments that you receive for the life of certain policies you write.
At FFL, these residuals are vested day one meaning if you ever leave FFL you take your renewals with you.
5. No Contract or Fees
FFL is one of the few true independently owned IMO's in the industry. They are not contracted through another IMO, FFL works directly with several Top Rated Insurance Carriers which allows them to offer the most aggressive compensation in the industry, pay bonuses and give out vested renewals because there is no other entity to share the commission with. FFL agents are also truly independent, there is no contract for you to sign with FFL. They understand the independent contractor relationship as FFL is a company that was built by producers for producers.
They take pride on the fact that there are no fees associated with working with FFL. No startup cost, no cost for training or to attend our Sales Conferences. If you are looking for an MLM or Networking Marketing Organization, FFL would not be a good fit for you.
Required Skills:
Communication skills including conflict resolution and a friendly manner
Perseverance
Empathetic toward clients' needs
Good organizational skills and attention to detail
Team orientated approach
Ability to continuously learn
High Energy
Persistence
Honestly
Duties:
Call potential clients to expand your customer base
Interview prospective clients to get data about their financial resources and discuss existing coverage
Explain the features of various policies
Analyze clients' current insurance policies and suggest additions or changes
Customize insurance programs to suit individual clients
Handle policy renewals
Maintain electronic and paper records
Help policyholders settle claims
Apply here.
El Paso Airport Job Fair
The job fair is Wednesday, July 28 from 9:00 am to 1:00 pm in the La Placita Conference Room.
Roles they are looking for:
Airline contractors
Rental car companies
Food and beverage businesses,
News and gifts shops,
First responders
The City of El Paso Department of Aviation
F.B.I.
Border patrol
Transportation Security Administration
Free parking will be provided to job seekers who attend the hiring event, the press release stated.
Participants are encouraged to bring their resumes and dress to impress.
Due to the federal mandate, all visitors to the airport must wear a mask.
Truck Driver
Alan Ritchey, Inc.
Part-time driving could evolve into full-time driving.
Pay - $24.75 an hour
Description
Alan Ritchey is hiring drivers to make solo trips to Dallas and Ehrenberg, TX. Both trips require a layover in a company-provided motel of at least 10 hours before returning to Clint, TX.
Normal solo trips are from Clint to Dallas and Ehrenberg, TX. Teams trips are to Phoenix, AZ.
Requirements:
-Must have Class A CDL
-Must be 23 years of age
-Must have 2 years of tractor/trailer experience
-Must not have more than 2 moving violations in the last 3 years
-Must not have DUI, DWI, or felony in the last 7 years
Apply here.
Other resources you can check for companies hiring are Indeed, USA Jobs, Work in Texas, LinkedIn, Virtual Job Fairs, and El Paso Facebook job groups. Companies are hiring in the El Paso area.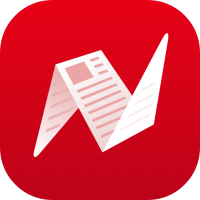 This is original content from NewsBreak's Creator Program. Join today to publish and share your own content.