El Paso has seen a lot of rain this year and there may be a few more days of rain left in the summer. So getting a roofer out to prepare for the next storm may be hard since they are busy working on homes of people who were affected by the recent rain. I know because I am having my roof repaired right now.
One week ago, El Paso had 2 more inches of rain than their normal average.
The current repairs are not the first time I have had my roof repaired. This is actually the third time in about five or six years.
"It's with those sustained rain for a prolonged period of time where small leaks will actually appear under the, you'll be able to see them inside the home with the sheetrock bubbling and having damage and stains on the ceilings," said Manuel Ramirez from Done Right Roofing and Construction.
Roof inspections
Ramirez recommends having your roof inspected every year. He said that sealants should be reapplied every two to three years. This helps prevent seeing bigger issues when a rainstorm does come.
In my experience, I have worked with some good roofers and some bad roofers. I still don't know if I have found the right roofer. After doing some research, I came across several lists of the best roofers in the city.
Manuel Ramirez said to look for roofers who are licensed, bonded, and insured.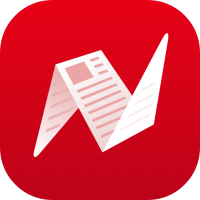 The top 7 roofers by Yelp
Even though Yelp lists the top 10, I only listed seven. You should look at the reviews from past customers before contacting a roofing company. One of the top Yelp listings for a roofer had a complaint from a customer that the roofer made a big deal about returning after making recent repairs on a home. Included are 7 out of the 10 recommended roofers. You can see the entire list here.
This list will include roofers who had exceptional ratings. Use your best judgment when you hire a roofer.
(915) 778-0898
Philips Hoover Roofer and Construction
(915) 910-4929
(575) 644-3180
(915) 860-2700
(915) 204-5574
(915) 603-0947
(915) 600-2866
El Paso Better Business Bureau
The El Paso Better Business Bureau lists 185 roofing companies that had a 5-star rating which you can see here.
The Better Business Bureau provides another list of roofers to find who you need for your home.
Not every roofing company is listed on the Better Business Bureau. Companies that are listed go through the agency's process and the Better Business Bureau accreditation. They rate companies from A+ (highest) to F (lowest). Companies that don't meet the Better Business Bureau's criteria will not get listed.
See this recent coverage on El Paso's rain.
Expertise
The next website lists roofers and gives you a metric on how they grade the roofers. Expertise uses availability, qualifications, reputation, experience, and professionalism to determine their list of roofers.
They analyze the list and use their metrics to score the best roofers. Expertise lists 238 roofers and narrows the list down to the 19 best roofers.
Do your research and find the best roofer for you. Call them, ask them questions, find out if they are licensed, bonded, and insured. You might even ask your neighbor as well for recommendations. There are a lot of roofers in El Paso but not every roofer provides the best work. Use your best judgment and research before you hire a roofer.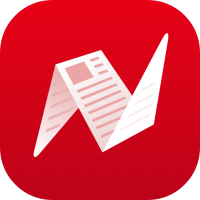 This is original content from NewsBreak's Creator Program. Join today to publish and share your own content.