Most students in El Paso are returning to school on August 2, 2021. The summer is over for children as they return to school.
For El Paso, these are some events occurring before then that you may be interested in or need to know.
Schools are open, and students will return to school. Classrooms are open for students to attend face to face with teachers.
Health Guidance
The Department of Public Health issued its guidance for the upcoming 2021-22 school year.
"We continue to collaborate closely with schools, public and private, providing recommendations that will make this upcoming school year a safe, healthy and successful one. School districts are working hard to improve their safety plans to continue protecting their students, teachers, and staff," said City-County Health Authority Dr. Hector Ocaranza. "We also know the benefits of in-person instruction are numerous, to include improved neurodevelopmental skills, social and psychological development of our children. But we need adults and eligible adolescents to get the vaccine as soon as possible and for all to continue practicing prevention such as using a face cover, practice social distancing, and making it a habit to frequently wash your hands."
Vaccinated individuals do not need to quarantine or test for COVID-19 unless they become symptomatic within 14 days after a high-risk exposure.
Fully vaccinated students may choose not to wear a face mask.
Unvaccinated individuals are recommended to wear a face mask (students 11 and under are not allowed to receive the COVID vaccine)
Unvaccinated individuals are recommended to wear a face mask.
The physical distancing between elementary school children is no longer required but the use of a face mask for unvaccinated children is recommended. The isolation of sick children is recommended.
In Middle and High school, a distancing of at least 3 feet between desks continues to be recommended if room allows within classrooms.
Town Hall Back-to-School Virtual Meeting
Next Wednesday, July 28, families are invited to listen to a KFOX sponsored town hall meeting for students heading back to school.
Viewers can attend online from the KFOX-TX 14 Facebook page or their website.
Times were not available at the time of this writing but if they are announced, they will be included as a response in the article comments.
Members on the panel include Ysleta Independent School District Superintendent, Dr. Xavier De La Torre, Associate Superintendent of Socorro Independent School District, Marivel Macias, Dr. Tewiana Norris with Emergence Health Network, and Dr. Glenn Fennelly, a pediatric infectious disease specialist.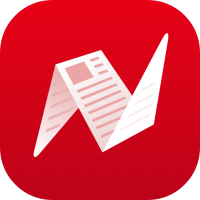 EPISD Virtual Back-to-school meeting
EPISD is hosting another virtual meeting on Wednesday, July 28 for back to school.
You can watch the live event on YouTube and on the EPISD website.
Parents may submit questions in advance to info@episd.org.
Sign language interpretation will be available during the meeting.
This is a video of the last back-to-school virtual event.
Back to School Drive-Thru
El Paso Health, a local non-profit is offering back-to-school supplies for students and is open to the public. The event is on Saturday, July 31 from 8:00 a.m. to 12:00 p.m. at the El Paso County Coliseum, at 4100 E. Paisano Drive, El Paso, Texas 79905.
The back-to-school drive-thru has 1500 backpacks for school-age children, ages 3 through 18, and food baskets will be distributed. Families are asked to provide proof of school enrollment such as a report card or school ID if children are not present.
"We always look forward to our annual back-to-school event. This year will be monumental as so many students are heading to school in person for the first time since the spring of 2020. We are proud to support the effort to get students started off with supplies and families with food provisions," said Frank Dominguez, President and CEO of El Paso Health. "The overall health and wellness of our community is our priority at El Paso Health."
Backpack Giveaway
Operation H.O.P.E. is giving away backpacks.
The event is on August 3 at the Sunland Park Sports Complex.
Operation H.O.P.E. can be contacted at 915-590-0490.
Dress code relaxed
EPISD recently announced they have relaxed the dress code for the 2021-22 school year.
Elementary and middle schools with uniform policies will allow students to wear jeans as well as khakis. Jeans can not have tears or holes in them. Students may wear school T-shirts or T-shirts with the school colors instead of polo shirts.
The high school dress code has remained unchanged.
YWCA After School Program unavailable
The YWCA is unable to have its after-school program at Loma Verde in East El Paso.
"At this point, we do not have enough staff to open every program we had pre-COVID," Kayla Suarez, spokeswoman for the YWCA, said. "If a staff member is hired and enough enrollments are received, the program could be available at a school.
Several other schools were identified but not available at the time of this publication.
Anyone with questions about a specific program can email YWCA at ywcacares@ywcaelpaso.org.
To apply for the after-school program, you can go here.
Please share this information with others who may be interested.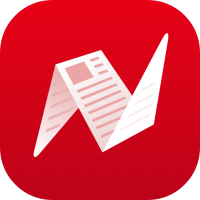 This is original content from NewsBreak's Creator Program. Join today to publish and share your own content.