El Paso companies are hiring this summer in the borderland. Several companies are hiring and the jobs that are available go by very fast. So if you are looking for a job, don't wait and apply.
The state of Texas lowered the additional unemployment benefits and that should get businesses hiring. The Texas Workforce Commission announced the additional incentive from unemployment went away on June 26, 2021. Unemployment in El Paso is 6.4% for May 2021 figures which is down from 7% a month prior. This is down from a high of 14% a year ago when the coronavirus hit the city.
If you are unemployed or want to change jobs, this is the best time to do that as many companies are hiring.
These are the companies that are currently hiring in El Paso:
WorkForce Solutions Job Fair
July 21, 2021 10 am - 12 pm
Featuring Spectrum
Hiring 900 positions
Pay - $18 to $20 an hour
Positions
Entry level and above
Requirements
Minimal experience needed
Register here
If you have questions, contact WorkForce Solutions at 915.759.Jobs (5627).
Summer Wave Job Fair
Western Technical College
9624 Plaza Cir.
El Paso, TX 79927
More than 100 employers, ready to accept applications on-site
Family fun activities
Food trucks available
Door prizes - earn a ticket entry for each job application
Find out about child care providers CARE
Pre-register here.
If you have questions, contact WorkForce Solutions at 915.759.Jobs (5627).
Career Attire
July 24, 2021 9:00 am - 1:00 pm
Borderland Rainbow Center
2714 Wyoming Ave
El Paso, TX 79903
Job seekers can donate or receive free clothing to help them find the right job.
If you have any questions, email callcenter@borderplexjobs.com or call 915-759-5627.
Medical
Hospitals of Providence
July 27, 2021, 10 am to 2 pm
THOP East Campus main lobby
3280 Joe Battle Blvd.
El Paso, TX 79938
THOP Transmountain Campus main lobby
2000 Transmountain Road.
El Paso, TX 79911
Hiring for RN, RRT, and Nursing Support
Click to RVSP.
For more information contact brittangela.ward@tenanthealth.com.
Sales
Inside Sales Representative (Medicare) - Virtual Hiring Event
Medicare Sales Virtual Hiring Event
Inside Sales Representative
Medicare Advisor
Sales Representative
Description.
At Centene, their mission is to transform the health of their communities, one person at a time.
Join their virtual hiring event to learn more about how your innovative thinking and new ideas can help change the world of healthcare as a member of their Medicare Sales team.
Topics covered: agent, dealer, inside sales representative, insurance, life insurance, phone, sales, telemarketer, telephone
Click to apply
Medical Office Billing Assistant
Full-time, 40 hours
Benefits after 60 days
Responsibilities.
Perform posting charges
Perform completion of claims to payers
Conduct duties in a professional and timely fashion
Submit billing data to the appropriate insurance providers
Process claims
Resolve denial instances
Achieve maximum reimbursement for services provided
Deploy, maintain and report on various programs
Do Medicare reviews
Do Medi-Cal reviews
Conduct audits
Desired Skills.
Self-directed and able to work independently
Ability to read, understands, and follow oral and written instruction
Friendly and upbeat personality
Problem-solving skills
Conflict-resolution skills
Description.
A well-known healthcare company is looking to hire an Entry Level Medical Billing Specialist. A Medical Biller, or Insurance Billing Specialist, is responsible for organizing patient medical costs and sending invoices to collect payment from patients and their insurers. Their duties include calling patients to discuss payment and develop reasonable payment plans, entering patient data into administrative systems, and recording information about outstanding claims.
Click to apply.
Other resources you can check for companies hiring are Indeed, USA Jobs, Work in Texas, LinkedIn, Virtual Job Fairs, and El Paso Facebook job groups. Companies are hiring in the El Paso area.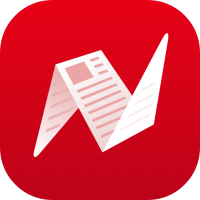 This is original content from NewsBreak's Creator Program. Join today to publish and share your own content.