You may have seen stories or references to the COVID breakthrough infections that may be in El Paso. According to the CDC, this is exactly what it is:
Vaccine breakthrough infection is defined as the detection of SARS-CoV-2 RNA or antigen in a respiratory specimen collected from a person ≥14 days after they have completed all recommended doses of a U.S. Food and Drug Administration (FDA)-authorized COVID-19 vaccine.
The CDC has not identified any patterns or causes for the infections from people who were vaccinated. For some people who do get infected, the number is a small amount.
Dr. Edward Michaelson, chairman of the department of emergency medicine at the Texas Tech University Health Sciences Center of El Paso shares his thoughts.
"Patients will notice some weakness, particularly in the legs, they may have some numbness," said Dr. Michaelson.
"I feel reassured that it was identified because this is a very rare complication," he said.
"This is a really incredibly small risk. And I have to say, I think you might be at greater risk of being involved in a car wreck and getting injured on your way to the vaccine center, then the risk of actually becoming ill as a result of the vaccine," Michaelson said.
"I think sometimes we get into this word game right of whether the vaccine lead to illness or vice versa, you can have COVID in your nose, right, and because you're vaccinated, you don't get sick," Dr. Alozie explained. "In fact, 98 to 99% of the persons who multiple reports have been shown that they have been fully vaccinated, have a positive test, never have any symptoms and are unable to spread your typing that's very important as well.
See this video for more on the COVID Delta Variant.
Older adults should take more precautions
As of June 25, 2021, 4,115 people have been hospitalized or died with Covid-19 despite being fully vaccinated. The number of people who died from COVID-19 after being vaccinated is 750. The majority of breakthrough cases occurred in people over the age of 65. Numbers show 76% of people were hospitalized and died were from this age group.
The number of breakthrough cases may be higher but the CDC does not count every case.
"To be expected," Dr. Paul Offit, a top advisor to the Food and Drug Administration on children's vaccines told CNBC. "The vaccines aren't 100% effective, even against severe disease. Very small percentage of the 600,000 deaths."
El Paso doesn't have the ability to test for the variant but tests are still conducted.
"Also, if any hospital asks us to conduct variant testing, we will do so at their request, upon demand. Again, we've been testing for all the variants," the statement said.
For weeks, city officials have said the Delta variant of the coronavirus has not been detected in El Paso.
El Paso City/County Health Authority Dr. Hector Ocaranza told ABC-7 that eventually the variant will be found in El Paso, and he stressed local samples are being tested for it.
"Just because our Department of Public Health laboratory cannot do the genetic sequencing doesn't mean that we're not sending samples out. We continue to send samples via the state, we continue to have samples being surveilled by the CDC," Ocaranza said.
"The testing is being done, even though it's not done locally, but samples have been sent from our community," he added.
The COVID-19 variant may be in El Paso. The City encourages residents to continue to practice safety. Similar studies encourage the older adult population to take precautions even if they have been vaccinated.
It looks like the mask may be around a little longer than expected.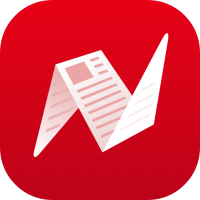 This is original content from NewsBreak's Creator Program. Join today to publish and share your own content.