With summer about to end, El Paso students are getting ready to see their school break end and start off a new school year. The past year has been tough for families, students as well as teachers as everyone had to make last-minute adjustments because of the virus.
This school year may have some challenges but it should not be like the previous year. A flood of information is starting to come out and hard for parents to keep track of what's going on. This hopes to capture some of the important news you need to know before school begins.
Tax-free weekend
Starting off is tax-free weekend in Texas which begins on Friday, August 6 to Sunday the 8th. Items that are eligible include footwear, clothing, school supplies, and backpacks. Items under the price of $100 are eligible for tax-free.
Items that are not eligible for tax-free shopping include computers, textbooks, and software.
Items can be purchased online if you are tentative about seeing people face to face in crowded stores. Qualifying items can be purchased online during this time period and are eligible tax-free.
A general list of clothing, sports gear, and similar items eligible for tax-free shopping is included here.
A general list of school supplies and clothing eligible for tax-free shopping is listed here.
E.P.I.S.D. Live
EPISD held a live Zoom meeting on Tuesday, July 13, 2021, but some participants could not access the site. A follow-up meeting is scheduled for Thursday, Jul 15, 2021, at 5:30 pm.
You can watch the replay of the Tuesday online meeting here.
Free school meals are available
Students in EPISD are eligible for free school meals again for breakfast and lunch. The Biden administration allowed free meals for families regardless of their income.
Parents are 13000 Emerald Pass Ave, El Paso, TX 79928not required to fill out any free or reduced meal forms for the school year.
"This gives us a great opportunity to make healthy, delicious meals available to more students in El Paso," said Laura Duran, EPISD's Director of Food and Nutrition Services. "We know parents have a lot on their minds and we're glad that meals are no longer something they have to worry about."
The EPISD meal schedule can be found here.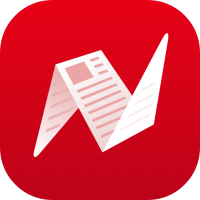 School Uniform Swap
The school uniform exchange that typically happens every year is restarting this weekend, Saturday, July 17, 2021, at Eastlake High School. The event is from 8 am to 12 pm. Eastlake is located at 13000 Emerald Pass Ave, El Paso, TX 79928 (Horizon).
The school uniform exchange is sponsored by the Lions Club. Clubs represented include the Ysleta Lions Club, Five Points Lions Club, Downtown Lions Club, and the Executive Women Lions Club.
Uniforms should be clean and in good condition. Uniforms turned in will receive credit or they can donate the uniform to other students.
Uniforms can also be dropped off at these locations:
National Self Storage
10560 N. Loop Dr.
Socorro, TX 79927
915-858-0000
Time not available
National Self Storage
7620 N. Loop Dr.
El Paso, TX 79915
915-779-7676
Time not available
Liberty Tax
700 N. Zaragoza Ste AB
El Paso, TX 79907
Monday, Tuesday, and Saturday 2 - 4 pm and Thursday 1 - 7 pm
XTreme Core Fitness
125 N. Kenazo Ave Ste 1
Horizon City, TX 79928
915-303-5388
Monday to Friday 8 am to 9 pm
Progressive
11930 Vista Del Sol, Ste A
El Paso, TX 79936
915-855-2996
Time not available
Farmers Insurance Elizabeth Correa Agency
14200 Ashford St. Ste. A-1
Horizon City, TX 79928
915-500-5140
Monday - Friday 9 am - 5 pm
Volunteers are needed at this event. You can show up at Eastlake High School from 5 pm to 8 pm Wednesday, Thursday, Friday, and the day of the event.
Donations are also accepted at the Family Resource Center, 580 Giles Road, or the following Fire Stations:
Fire Station 22
6500 N. Mesa St El Paso, TX 79912
July 20, 2021, from 9 am - 3 pm
Fire Station 19
2405 McRae Blvd El Paso TX 79925
July 21, 2021, from 9 am to 3 pm
Fire Station 14
6300 Delta Rd El Paso TX 79905
July 22, 2021, from 9 am to 3 pm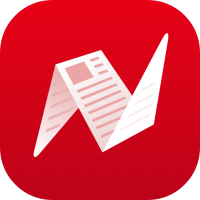 This is original content from NewsBreak's Creator Program. Join today to publish and share your own content.