Dr. Edward Michaelson of Texas Tech University Health and Sciences believes the Delta variant is in El Paso, Texas.
El Paso does not have the equipment to detect the Delta variant so leaders do not know the answer.
"If you look at our positivity rate, it has gone up from half a percent to 5.6 percent and the symptoms are a little different," Michaelson said.
As of July 14, reports show 33 new COVID-19 cases and one new death.
"Delta in younger people causes more upper respiratory symptoms, cold, runny nose, much more so than the lung complication which causes people to end up in the hospital. All these things point to the likelihood that the Delta variant is here," he said.
"We have done a great job getting folks here vaccinated but the job isn't complete," he said.
Michelson added that some people received the first dose but never returned for their second dose.
"They need to get both doses to be protected," he said. "It's never too late to get the second dose if you missed it.
The Vaccine is not 100% effective
Infectious disease specialist Dr. Ogechika Alozie said breakthrough cases are happening with some people who are vaccinated. The COVID vaccine does help prevent people from spending time in hospitals but COVID affects some people.
"I think sometimes we get into this word game right of whether the vaccine lead to illness or vice versa, you can have COVID in your nose, right, and because you're vaccinated, you don't get sick," Dr. Alozie explained. "In fact, 98 to 99% of the persons who multiple reports have been shown that they have been fully vaccinated, have a positive test, never have any symptoms and are unable to spread your typing that's very important as well."
Last week a woman in her 60s who received the vaccine died. She died during the week of June 27.
"It's important to note that vaccine breakthrough cases are expected and should not discourage the community from getting vaccinated. COVID-19 vaccines are effective and are a critical tool to bring the pandemic under control; however, no vaccines are 100% effective at preventing illness in vaccinated people."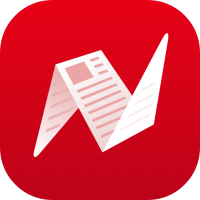 COVID-19 vaccine statistics in El Paso
Nearly, 1 million doses have been given to residents.
In El Paso, 537,980 (64% of the population) have received one dose of the vaccine.
For people who are fully vaccinated, there are a total of 463,467 (55%).
Children age 16 and older were allowed to receive the vaccine on May 29, 2021.
Children age 12 and older were allowed to receive the vaccine on May 12, 2021.
Last week, 15 deaths were recorded. All of these people had underlying conditions.
You can see the full chart here.
Side effects of the vaccine
Some people may experience side effects from the COVID vaccine. Mild side effects may show for a few days after receiving the vaccine. Severe reactions are rare.
Your arm may be sore after receiving the vaccine. It is recommended to move your arm around until the soreness goes away.
Be aware of COVID-19 vaccine scams
The COVID-19 vaccine is free so be aware of people selling the vaccine.
Some vaccine scams are on the internet or you may see an advertisement where the vaccine is sold. You should not reply to these advertisements or take these vaccines. There is no information if these vaccines are authentic.
If you come across someone selling the vaccine, you should call 1-800-552 -5052 anytime from 8:30 a.m. to 2:30 p.m. Monday through Friday.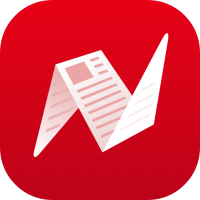 This is original content from NewsBreak's Creator Program. Join today to publish and share your own content.