The Miami Marlins selected El Paso's own Ivan Melendez in the 2021 Major League Baseball draft. Melendez is a sophomore for the University of Texas Longhorns where he played third base. He was selected 479th overall. Melendez may return to the Longhorns for another college season.
The recent El Paso draftee believes he has more room to grow.
"It's been an evolution. I've always had the hand-eye coordination skills as far as making contact or getting the barrel of the bat through the ball. But I've been focusing on my work and the older I get, the more I'm starting to know and starting to learn about how to play the game."
Melendez led the Longhorns offensively with a .319 batting average and a .603 slugging percentage. He smashed 13 doubles, three triples, along with a team-high 13 homers. Melendez finished the season with 51 RBI and 38 runs scored and was named the First Team All-Big 12 designated hitter.
In the month of April, Melendez caught fire and hit .412 with eight doubles, one triple, eight home runs, 27 RBI, and scored 16 runs. From April 3-11, Melendez established a program-record by hitting a home run in six- consecutive games. Melendez finished the season in the College World Series and was named to the All-Tournament team.
Melendez hit a three-run home run in the ninth inning against Mississippi State in the College World Series leading to an 8-5 win.
The Texas slugger walked into the locker room one day and he was called the 'Hispanic Titanic'. Melendez stands at 6 foot 3 and weighs 225 pounds.
"One day I walked into the facility and everyone was calling me the Hispanic Titanic, just shouting it out as I walked through the doors," Melendez said. "And it stuck. People started calling me that and then it grew. It's grown a lot."
Offensively, Melendez believes he can hold his own.
"I try not to hit for power—I take pride in my batting average and getting on base, so that's my highest," Melendez said as he ranked his tools. "Obviously I haven't been playing many games defensively (as a primary designated hitter) … but I'd say I'm a pretty good defender, pretty athletic, mobile, and move well for my size. I have an above-average arm; it has a little bit of arm strength. Running, I'm probably a 6.9, 7.0 runner."
Coming out of El Paso, Ivan Melendez played for Coronado High School under head coach Juan Orozco. In 2017, Melendez was named the 2017 district Offensive Most Valuable Player and the 2016 Newcomer of the Year.
Melendez started at Odessa Junior College for two years before joining the Longhorns as a Redshirt sophomore this past season. In 2019, he was the NCJAA All-American third baseman as a freshman at Odessa Junior College. That year he was also selected to the first-team All-Region and first-team All-conference. Melendez hit .411 along with 17 home runs and 70 RBIs. He helped lead Odessa College to the semi-finals of the Region 5 Tournament.
In the following season as a sophomore, Melendez led Odessa to a 21-5 record before the season was cut short due to COVID. Melendez finished the year batting .354 with seven doubles, three triples, and four home runs. He drove in 22 runs and scored 21 runs.
In addition to Melendez, the Texas Longhorns had a total of seven players selected in the MLB draft.
1 (32) – Ty Madden – Detroit Tigers
8 (241) – Mike Antico – St. Louis Cardinals
9 (263) – Cole Quintanilla – Washington Nationals
18 (532) – Kolby Kubichek – NY Mets
19 (559) – Cam Williams – Kansas City Royals
20 (599) – Zach Zubia – Miami Marlins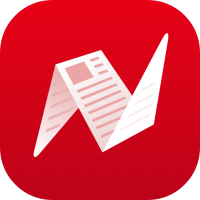 This is original content from NewsBreak's Creator Program. Join today to publish and share your own content.