On Tuesday, El Paso Public Officials announced 24 new COVID-19 cases and seven deaths. In total, El Paso had 133,465 cases and 2,640 COVID-related deaths. Last weekend, there were no COVID-related deaths.
As of Tuesday, 48 patients are in the hospital with 19 in intensive care and 12 patients on a ventilator.
These are the latest COVID-related fatalities that may have happened over the past few months:
1 – man in his 40s
1 – woman in her 40s
1 – man in his 50s
1 – woman in her 50s
1 – man in his 60s
1 – woman in her 70s
1 – woman in her 80s
In El Paso, the vaccine has been administered to 564,728 people who are 12 years and older. Of those, 305,534 have been vaccinated. Only 271,702 people are fully vaccinated. About 50% of El Pasoans are fully vaccinated.
People who have been vaccinated can still carry the deadly virus. In El Paso, there is still a large percentage of people who are not vaccinated and they can be infected. This is not the time to sit back and let your guard down.
Many businesses and facilities allow people to enter without a mask. This can let a non-vaccinated person's situational awareness down and risk them for getting COVID from others.
In March, Governor Abbott issued Executive Order (GA-34) lifting the mask mandate in Texas.
"Make no mistake, COVID-19 has not disappeared, but it is clear from the recoveries, vaccinations, reduced hospitalizations, and safe practices that Texans are using that state mandates are no longer needed. Today's announcement does not abandon safe practices that Texans have mastered over the past year. Instead, it is a reminder that each person has a role to play in their own personal safety and the safety of others."
In May, Governor Abbott released his Executive Order preventing government entities from requiring people to wear a mask. Local governments and officials can be fined $1,000 if they require people to wear a mask.
"The Lone Star State continues to defeat COVID-19 through the use of widely-available vaccines, antibody therapeutic drugs, and safe practices utilized by Texans in our communities," said Governor Abbott. "Texans, not government, should decide their best health practices, which is why masks will not be mandated by public school districts or government entities. We can continue to mitigate COVID-19 while defending Texans' liberty to choose whether or not they mask up."
El Paso County is opening-up
With the number of COVID infections decreasing, El Paso County is opening up at 50% bringing in its workforce.
"I see a trend that is extremely favorable," said Dr. Hector Ocaranza on June 14. Dr. Ocaranza works with the El Paso County Health Authority.
Some employees will still work remotely. Social distancing may still be required in some locations.
"Every department is very different so we really encourage the public to call the department, whether it's the county clerk's or district clerk's offices before coming to the (county) courthouse or any county building," said Nicollete Ruiz, senior policy advisor for County Judge Ricardo Samaniego.
When the county enters the third phase which is a 75% immunization rate, the public can enter county facilities without an appointment.
City Manager Tommy Gonzalez believes that by mid to late August, city employees will work in person.
Other city facilities such as the library opened in March. Recently, pools and aquatic parks have opened to the public. The Senior Centers will open on July 6.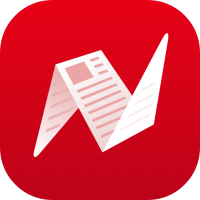 This is original content from NewsBreak's Creator Program. Join today to publish and share your own content.