According to ESPN's Adrian Wojnarowski, the Celtics just traded Kemba Walker and a first-round pick to get Al Horford back in Boston.
This was a risky move for Boston Celtics' new President Brad Stevens as he dealt a first-round pick for a 34-year-old center who hasn't played meaningful basketball in two years. The Celtics are sending Walker and the 16th overall pick to the Thunder for Al Horford, Moses Brown, and a future second-round pick.
Oklahoma added more first-round picks as they now have five first-round picks in the 2021 draft out of 36 picks.
Al Horford is 35 years old but also returning to the team where he success previously. He played with Boston from 2016-2019. After a brief stint in Philadelphia and Oklahoma, he hopes to rejuvenate his career.
Boston is saving some money but not much.
Kemba Walker to Oklahoma
2021-22: $36M
2022-23: $37.6M player option
Al Horford to Boston
2021-22: $27M 2022-23: $26.5M (1/2 Guaranteed)
Moses Brown to Boston
2 yrs, $3.5M non-guaranteed
What does Boston get
Al Horford, 35 years old
5-time All-Star
Moses Brown
Boston saved $9 million in the trade by offloading Walker's contract.
"Al played a critical role both on and off the court during his time in Boston, and we're excited to welcome he and his family back to the Celtics," said Stevens. "His ability to elevate teammates with his experience and leadership make for a great addition."
"We want to also welcome Moses to Boston," Stevens added. "He is a promising young player."
What does Oklahoma get
Kemba Walker, 31 years old
4 time All-Star
No. 16 pick in 2021 draft
Second-round draft pick in 2022 draft
The Boston Celtics finished a disappointing 34 and 34 for 7th place in the Eastern Conference barely making it to the playoffs.
Oklahoma City missed the playoffs and finished 25 wins and 50 losses.
Both teams are rebuilding looking to get better. Oklahoma with their draft picks may have done well for themself. As for Boston, it is a wait-and-see if Al Horford can regain some of his former self.
Horford still had a decent season in Oklahoma as he scored 14.2 points and pulled down 6.7 rebounds. Horford needs to stay healthy as he only played 28 games this year.
Brown could be a good compliment as he pulled down 8.9 rebounds in 20 minutes a game.
Kemba Walker goes to Oklahoma with a 19.3 scoring average for the past season along with making 36% from the 3 point line. Losing the firepower of Boston could hurt them unless they fill his spot. Unless Boston makes another trade, they will likely look into the upcoming NBA draft which is July 29, 2021.
Early reporting had Boston selecting Isaiah Jackson, a Center from Kentucky. Since they made the trade, they have filled the need for a center. But this leaves Boston without a first round pick which may come back to hurt them. It will depend on how Horford and Brown do in Boston.
Boston's starting lineup could look like this for the 2021-22 season.
Marcus Smart at Point Guard
Jayson Tatum at Power Forward
Evan Fournier at Small Forward
Marcus Smart at Shooting Guard
Al Horford at Center
Horford does help Boston in the Center position since the Eastern conference has strong centers such as Joel Embiid with the Philadelphia 76ers and Nerlens Noel with the New York Knicks.
Brad Stevens may not be done revamping his team for the upcoming season. The Boston Celtics need to find a way to get back to where they were a few seasons ago.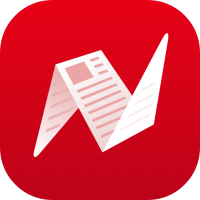 This is original content from NewsBreak's Creator Program. Join today to publish and share your own content.