As El Paso is opening up, businesses are hiring people to fill the demand from customers. The unemployment rate has decreased as more workers are finding employment.
The state of Texas is lowering the unemployment benefit which may help fill the need businesses are facing. The Texas Workforce Commission announced the additional incentive from unemployment goes away the week ending June 26, 2021.
Unemployment in El Paso is 6.9% as of April 2021 figures. This is down from the previous month's 7.8% unemployment.
If you are unemployed or want to change jobs, this is the best time to do that as many companies are hiring.
These are the companies that are currently hiring in El Paso:
Hiring Fair
Texas Roadhouse
They are hiring 80 full and part-time people in their three locations.
Interviews start Monday, June 7 at their three locations.
Work from home
Ziller Agency
No Experience Needed.
Training is provided.
*If you are not licensed, the company will help guide you to prepare to pass your state insurance exam.
Pay - $30,000 to $100,000 yearly
Job description.
Mortgage Protection is a fast-growing market and we are looking for a strong leader who is willing to put their heart and soul into their work.
Apply here or go to the company's website to apply with hiring manager Ada Knight at 630-303-6229 or email Zilleragency.sfg@gmail.com.
Salem Solutions
Pay - up to $15.49 hourly
Job description.
This position will take incoming calls from the public, healthcare providers, public health professionals and providing them with health information.
Do you have customer service and inbound call experience? If so, we'd love to speak with you! They are hiring for upcoming training classes!
Minimum requirements.
· 6+ months of customer service call center experience required
· Excellent oral and written communication skills
· Computer proficient, including Microsoft Office
· Ability to effectively work within established deadlines
· Proven ability to work with a team
· High School Diploma or GED
Apply here.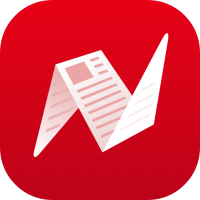 CA Financial
Pay - Up to $52,000 to $60,000 a year
Benefits - dental, life insurance, medical, vision
Job description.
The company is looking to add 6 new members to help consult potential customers with their union benefits services, as well as 4 new Managers. They provide training, so experience in their industry is not required. If you work hard and show that you are serious, they have plenty of advancement opportunities.
Recommended requirements.
Communication skills
Basic computer skills
Willing to talk to new people
Outgoing and friendly personality
Detail oriented
Eager and willing to learn
Ability to build Rapport with Clients
Ability to prioritize and multitask
Apply here.
Integral Resources
Pay - $10 to $14 an hour, paid every Friday
Health Insurance after 90 days (over 30 hours a week)
Job description.
Fundraisers of all backgrounds, no experience needed
They train working mothers or fathers
Perfect for students
Great for retirees
They offer Mothers hours and Fathers hours, so you don't need childcare
They can get you up to speed on politics
They need help raising the money for their clients use to influence elections
They only work for groups dedicated to equality from income to gender
Qualifications.
High school or equivalent
Basic computer skills
Like to talk to people?
Persistent!
Ability to read and understand information
Desktop, laptop, or Chromebook computer with a webcam
A quiet workspace
A reliable Internet connection
Headset (with mic)
Apply here
Nex Rep (work from home)
Pay: $10 hour
Qualification.
Prior customer care experience is required and having a medical background is plus.
In addition, successful Customer Service Representatives have the following characteristics:
Detail oriented
Excellent communication skills
Able to maintain a professional environment
Positive attitude
Empathetic
Integrity
Self-sufficient and organized
Able to utilize resources and work systems
Able to maintain confidentiality and secure sensitive information
To be a Customer Service Representative for Teladoc, you will need a computer and equipment meeting the following specifications:
Headset: USB noise-canceling headset
Internet: High-speed, hard-wired (no Wi-Fi or Satellite)
Operating System: Windows 8.1 or Windows 10
Processor: Intel Core or Intel Pentium 4
Memory: 2GB of RAM
Monitor: Dual monitors, each capable of displaying at least 1024 x 768 pixels
Sound: Sound card installed (standard on most computers)
Virus Protection: Up-to-date anti-virus software installed
Apply here
Other resources you can check for companies hiring in El Paso are Indeed, USA Jobs, Work in Texas, LinkedIn, Virtual Job Fairs, and El Paso Facebook job groups.