Photo by Josh Sorenson from Pexels
Today was Easter and my family went to church in El Paso after a year of absence because of the coronavirus. The rate of people infected with the coronavirus has gone down a little but I was about to have a heart attack within minutes of entering church.
For most of the year, I have kept to myself and ventured out only a few times for grocery shopping and the occasional dinner with my wife or family.
On many occasions, we ordered takeout or delivery service. The coronavirus stress level was nonexistent during those times. Today after going to church was a different story.
Today was Easter and a time to remember Christ dying for our sins. The Easter bunny was not mentioned once though we saw an Easter bunny when we went out for lunch.
After dropping my family off at the entrance to the church, I drove around to find a parking spot. El Paso's weather was warm today, and I left my suit jacket in the car. I went in with a dress shirt, slack, and my tie. I hadn't worn this outfit in over a year since people stayed home to avoid getting the virus.
When I walked into church, I had a hard time finding my family. The light was dim with a few lights shining in the sanctuary. Finally, I saw my wife wave me down. I walked up the stairs and noticed something that bothered me.
When I walked past my son and put my Bible down on the chair, I saw people directly in front and behind me. With my mask on, I felt like I was hyperventilating.
There wasn't much space between the people in front or behind me. It must have been about a two-foot distance to my front and rear. Everyone was wearing a mask, but I was feeling very uncomfortable since the coronavirus guidelines were six feet from other people.
The mask limits the spread of the virus and does the job to prevent catching the virus but neither is 100% effective.
How do I know the people around me did not have the virus?
Even though people are getting the COVID vaccine, the threat of contracting the coronavirus is still high. The city I live in, El Paso, has not done a great job to deter the spread of the virus. Information to take precaution has spread consistently from the city, state, businesses, and the media. People were still catching the virus.
At one point, El Paso was one of the highest in the state for people infected with the virus.
Though this was months ago, I'm sure some people are still careless. They could be asymptomatic and still carry the coronavirus in their system. About 30% of the population could be asymptomatic and not show any symptoms. 
Coronavirus photo by Gustavo Fring from Pexels
Signs of the coronavirus include:
Fever or chills
Cough
Shortness of breath or difficulty breathing
Fatigue
Muscle or body aches
Headache
New loss of taste or smell
Sore throat
Congestion or runny nose
Nausea or vomiting
Diarrhea
Healthline reported that most people who get the coronavirus don't show any signs of carrying the virus. The virus can be in someone's body for 14 days before showing any signs.
On a positive note, I have received two coronavirus vaccines (Pfizer) but it may still take about two weeks to be completely in my system. I just receive my second shot four days ago.
About six months ago, El Paso was getting support from the state as medical personnel were flying in to support the overwhelmed hospital staff. Even though this was a few months ago, I doubt the habits have changed overnight. At one point, my city had more cases of the virus than the entire country of Mexico which has a population of 129 million compared to El Paso which is under a million.
Rates for people in El Paso with the coronavirus have decreased recently but people are still catching the virus.
My wife wants to go back to church but I said we need to pick better seats. I prefer to have some distance from other people until the coronavirus numbers start to decrease.
Personally, I'm not a fan of medical personnel playing around with my body. In an article about the coronavirus, I read that medical personnel stick a tube up your nose to see if you have the coronavirus. I have seen testing images online and for me, I would prefer not to get that test.
Final thoughts
This year is slowly getting better, but don't let your guard down. With the vaccine increasing to people, you can still carry the coronavirus and spread it to other people even though they won't show any signs. You should not let your guard down because the virus still exists. 
Follow me to see more articles like this.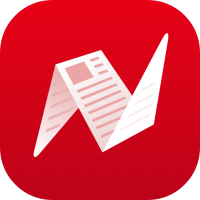 ...