Disneyland Image by HenningE from Pixabay
You have probably heard that Disneyland in Anaheim, California plans to reopen this month. Before you go, there are several things you need to know. The Disneyland you know will be a little different this time around.
I put together a few quick facts to make your next trip more enjoyable and to prevent any surprises.
Some information may change so be sure to check out the Disneyland website for the latest information.
Disneyland Park and Disney California Adventure Park opens on April 30, 2021. 
Only residents of California may go to the park.
They require a reservation and valid admission to enter the park with the specific day for people ages 3 and up.
Disney's Grand California Hotel & Spa reopens April 29, 2021.
A Touch of Disney has sold out but currently running from March 18 to April 19, 2021.
The Downtown Disney District is now open in select locations.
They limit theme park capacity due to government guidelines and to promote physical distancing. Attendance is restricted and observed through a new system Disneyland has established.
Disneyland will enforce the 6 feet or 2-meter distance between guests from different parties.
They require temperature screenings for entry in some locations.
Disneyland recommends that you download the Disneyland app. This will allow a better dining experience to order food, make reservations, and view hours of service. Guests may cancel their dining experience with the Disney Resort at any time and receive a full refund. 
Annual Passports
Disneyland is offering refunds for annual passport members. For more details and requesting a refund, you can go here. 
Follow me to see more articles like this.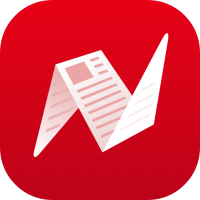 ...
Disneyland events temporarily closed

Disneyland Image by attapon pongpitak from Pixabay
Because of the impact of COVID-19 on Disneyland operations, Disney MaxPass and FASTPASS services are suspended and are not available for purchase or use.
The multiple Disneyland parades and nighttime spectaculars are suspended and will return at a later date.
Disney character meet and greets are temporarily suspended.
Magic Morning and Extra Magic Hour offerings are suspended so Disneyland can manage visitor capacity.
The Star Wars Nite event did not open on August 27, 2020. If you have tickets for this event and no longer wish to use them, you may call (714) 781–4636 for assistance. You will automatically be eligible to reschedule the event. 
The Villains Nite event did not open on April 30, 2020. If you have tickets for this event and no longer wish to use them, you may call (714) 781–4636 for assistance. You will automatically be eligible to reschedule the event. 
The 2020 Food and Wine Festival did not take place after April 20, 2020. Guests who had a pass may request a refund for the amount of $7.00. You can submit a refund through the help center or call (888) 231–7639 for assistance.
Disneyland video from YouTube
Disney hotels
Disneyland has three Disney hotels in Anaheim you may want to consider.
Disney's Grand Californian Hotel & Spa 
If these hotels are unavailable, you may want to check out some local hotels. There are several in the Anaheim area.
COVID-19 guidance while at Disneyland
Disneyland issues this guidance if you believe you may have COVID-19 symptoms identified by the Center for Disease Control and Prevention outlined by the CDC.gov.
Congestion or runny nose
Cough
Diarrhea
Fatigue
Fever or chills
Headache
Muscle or body aches
Nausea or vomiting
New loss of taste or smell
Shortness of breath or difficulty breathing
Sore throat
You have been in contact with, someone with confirmed or suspected COVID-19 symptoms without completing a 14-day quarantine
Under any self-quarantine orders
If you have any of these signs, you and your traveling guests may be asked to leave the park.
Final thoughts
Make your plans and communicate with Disneyland in Anaheim on any changes you have to your trip. They will make your event memorable. 
Communicate with Disney early and as often as you can. 
The COVID changes should be temporary but early planning will make your trip more enjoyable.