Photo by Peter Dawn on Unsplash
I started to share food pictures on my Google Guide account and saw my ranking start to explode. I continued to share more pictures wherever I went. Then I woke up one day, and I was a top Google Guide in El Paso, Texas.
We all eat just about every day unless you're fasting. So who doesn't love food? There is the average meal you eat but then there are those special meals that stand out and you remember them. Now I use Google Guide to help brand me.
Background
Five years ago, I was getting out of the Army and basically knew very few people in the city I live in. Then I came across this app called Yelp. Yelp is a tool that restaurants and businesses use as a modern-day yellow pages. Yellow pages used to be in everyone's house as a way to find local businesses but the internet has made them obsolete. El Paso also has a Yelp page on Instagram that the local community manager runs.
When I went to a restaurant, I would check-in and post a few pictures. Sometimes, I'd leave a review. Then one night I was invited to an annual Yelp event and found out I was the #1 Yelper in El Paso. I even won the coolest Yelper award. One of my friends started leaving Google reviews that were similar to Yelp. I figured, let me try this as well. So I started to upload pictures to Google Guides.
Follow me to see more articles like this.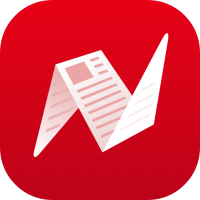 ...
Guerilla Marketing
I see Google Guide as a form of guerilla marketing for someone in business or looking to build their brand. The best part is Google Guide is free other than the meal you eat.
"Guerilla marketing is a marketing tactic in which a company uses surprise and/or unconventional interactions in order to promote a product or a service." — Investopedia
Companies use guerilla marketing to reach a broad audience essentially for free. Guerilla marketing is meant to engage your audience. Some popular events where guerilla marketing is used are the El Paso Zoo, the Holocaust Museum, the National Border Patrol Museum, Plaza Theater, and others.
Over the past few years, I have been with different businesses ranging from life insurance to real estate investing, to affiliate marketing. Personally, I don't like to spend money advertising unless I really have to. Using Google Guide is a great way to get your face out there. This is an easy and cost-effective way to brand yourself.
Free Publicity
During the day, you may grab a bite to eat at Grove Bunch Cafe or pick up a cup of coffee or tea at Starbucks. When you do this, you can snap a picture of what you buy and upload the picture to Google Guide. The site lets you leave a short comment. Before you know it, millions of people have seen your pictures. They'll begin to see your name more often.
I can't think of a better way to get free publicity and you don't need to pay for a marketing agency. People are looking for marketing these days as businesses did a 180 during the coronavirus. More people are online using social media whether they're browsing or trying to find a business. It's a perfect way to get your name out there. You never know when you may run into someone who has read your review. I had this happen to me a few times.
One night, I went out to dinner at Dave and Buster's with a group. The week before, I went to Dave and Buster's with my family and left a review of the meal I ate. Coincidentally, the person I sat across from at the group event said I just read your review. This doesn't happen very often but it does every once in a while.
El Paso food video from YouTube
I'm My Own Marketer
Occasionally, I'll share my food pictures on social media with my friends. On Facebook, I actually created a folder and save the food pictures in the folder I named Top Google Guide in El Paso. This only reinforces your branding. If you're a top Google Guide in your city, use that to your advantage.
Google won't pay you for any of this but you can associate your name with Google, a name we all are very familiar with. Then you can also use this to include in your LinkedIn profile as well. You never know when a company may be looking for someone and happen to come across your profile. Your $10 burger and fries could one day lead you to a job. The internet is changing how the world works and businesses are always searching for the right person to join them.
Branding
With the internet, branding is becoming easier than it ever was especially in El Paso. If you don't tell people what you do, they'll never know. Don't be afraid to share your success online.
I have received a few job offers based on my past experiences. In most cases, I passed on the offer, but I have accepted some of them. Last year, a company found me online and I wrote a few travel articles for them.
Branding is tough these days but you need something that makes you stand out from another person. A simple site such as Google Guide could open up doors for you one day.