New Orleans Image by USA-Reiseblogger from Pixabay
Keep your car safe while visiting New Orleans.
In 2020, New Orleans was ranked as the ninth highest city with the most car burglaries. In 2018, New Orleans had about 2,950 car thefts which was about 75 thefts for every 10,000 vehicles. In New Orleans, the number of car thefts was as high as the overall crime in the city.
New Orleans has a population of about 390,000 as of 2019. The number of people living in poverty in the city is 23.7% according to the US Census Bureau.
In 2018, over 18.51 million people visited New Orleans. This city known for tourism has a high rate of crime that car thieves enjoy.
To prevent your car from getting broken into in New Orleans, follow these steps as best as you can. Keeping sight of your car will save you a lot of headaches later on.
Even though Mardi gras is over, two other events could attract car thieves. The first holiday is Easter celebrated on Sunday, April 4, 2021. Following this, the next major holiday is Memorial Day which is celebrated on May 31, 2021.
New Orleans Image by gailveasey from Pixabay
Whether you live in New Orleans or plan to visit, these are some precautions you should consider.
1. Lock your car doors and roll up the windows. Never leave your keys in the car unless you have at least one foot in the car. If parked in a driveway, make sure you lock your doors. Thieves walk around different homes and try to see who has left their car door unlocked.
2. Park in well-lit areas or ones with a nearby security camera. When parked in a dark area, this gives a thief an advantage to break into your car. Try to pay in a well-lit area.
3. Install a security system and advertise it. A security system will deter thieves from breaking into your car.
4. Hide valuables. It's best not to leave valuables in the car for a thief to easily see when they look in the car window. If you have to leave the item in the car, try not to leave the item right out in the open. Place the item under your seat under a towel.
5. Tint your windows. When your windows are tinted, this could deter a thief from breaking into your car if they don't see any valuables lying around. If you need to tint your window, make sure the window tint is within state regulations. In New Orleans, the limit is the AS-1 line of five inches along the windshield. The front side windows have to allow 40% of light to enter. The backside windows have to allow 25% of light to enter. Then the rear window has to allow 12% of light to enter.
6. Make your stereo less eye-catching. Stereos are one of the top items thieves steal. If you can hide the faceplate of the stereo, then you should do that. It may be possible to remove the stereo if you can when you leave your car.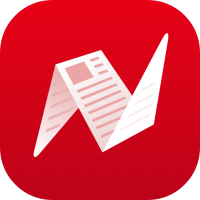 7. Don't leave your car running. If you want to get out for a few minutes if you are running into a store, this gives a thief plenty of time to steal your car. Don't take the chance and give the thief an easy opportunity.
8. Do not park in places that don't feel safe. Avoid places that don't have lights or security cameras. Try to park in areas that don't look suspicious.
9. When you stop for fuel, take the keys out of your car and lock it when you go and pay.
10. Use a wheel lock – it's a big, chunky visual deterrent. Wheel locks go on the car steering wheel which will prevent thieves from trying to steal your car.
11. Cars with small triangular windows at the back (rear quarterlight) are easier to break into. Thieves can easily break the small window and almost silently with the right tool.
12. Learn your car's storage areas. Some cars have hidden storage areas where you can hide your valuables or items you want to keep hidden.
Keeping your car safe while in New Orleans will save you a lot of headaches and trouble later on. Do your best to deter thieves from stealing or breaking into your vehicle.