Sometimes you have to think outside of the box.
The second stimulus is pending a signature from President Biden which is expected today, March 11, 2021. The $1,400 stimulus is a blessing for many. This stimulus is not likely to cover lost wages from work for those who were unemployed. If that is the case, you need to do something drastically different.
With politicians making six and seven figures from their job and investments, unfortunately, you are no their priority to thrive during this crisis. If the government is for the people, then why did it take so long to approve this stimulus check as 10 million people are unemployed according to the Labor Department? 
Approximately 6.2 million people were unemployed before the coronavirus hit the United States a year ago. An additional four million people are unemployed which is down from 20 million in May 2020. 
Some figures vary as about 18 million people currently collect unemployment. Studies show that not everyone may have responded to the survey. Additionally, some people are not sure if they are unemployed or on an unextended leave of absence.
If you are not sure if you will receive a stimulus check or how much you'll receive, I encourage you to check out this link. You'll need to know your gross income or how much you made in 2020 or 2019 if you have not filed your latest taxes.
When you'll receive the next stimulus check
After President Biden signs the stimulus bill today, Americans could start seeing their check as early as next week.
People who have direct deposit set up with the IRS will see their checks first. Americans who don't have their direct deposit set up will have to wait until the checks are produced and mailed.
When you receive your stimulus, you can pay your bills but then you could run out of money again. Then you're back to living paycheck to paycheck whether from your unemployment check or your current job.
The El Paso community is showing signs of improvement but still lags pre-coronavirus levels. 
While running for Mayor in 2020, businessman, and former and now current Mayor Oscar Lesser, said "Talk to our small businesses and talk to them about how we can help them continue to open their doors."
Businesses suffered tremendously in 2020 as COVID-19 limited travel and stores from opening to full capacity.
Follow me to see more articles like this.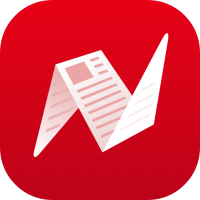 ...
Think outside of the box
Sometimes you have to do something different to break out of the paycheck-to-paycheck cycle as an employee or as a business.
This past year, many businesses moved into delivery services using Uber and Lyft. Some El Paso restaurants include The Pizza Joint, Big Bun, Peking Garden, The Grape Italian Steakhouse, and Sunny Sushi.
If you are looking for a new job, one of these options could work until you're hired or one of these ideas could turn into a full-time business for you.
Naturally, more research is required after you find something that interests you.
1. Turn your passion into a business.
2. Invest in assets such as gold, silver, or cryptocurrencies.
3. Start a side hustle.
4. Sell gently used clothes.
5. Trade in old phones or electronics for money on Gazelle or Swappa.
6. Invest in dividend stocks and collect dividends every month.
7. Make deliveries for Amazon or Uber Eats. 
8. Make money with Upwork. 
9. Fix up a spare bedroom and list your space on Airbnb. 
10. Rent out your car with Turo. 
11. Become a private tutor with Tutor.com or Care.com. 
12. Make money with Etsy. 
13. Start writing and create a blog generating income from affiliate ads or Google Adsense.
14. Open a Shopify store. 
15. Become an Amazon seller with FBA. 
Have you tried any of these suggestions before?