Follow me to see more articles like this.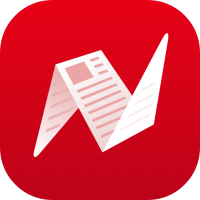 ...
Life can ruin your day only if you let it.
Each day I wake up and have a positive attitude. So you may ask how do I do that? Well, today I'm going to give you my secret. There is nothing magical or mysterious about what I do and you may be able to do the same.
This took me years to get in this mindset, and I had to make sacrifices to do that. After difficult events in my life, I had to make changes in myself to make every day a great day. As John Maxwell wrote in his book, "Make Every Day Count". Life is short, and if you're not careful, life will pass you by before you know what happened.
How do you handle the bad events is key
It's not the events of our lives that shape us, but our beliefs as to what those events mean.
Tony Robbins
I grew up and had a lot of bad events happen to me over the years. Each time, I learned something from each event. In a sense, I grew stronger internally after each of the events. One bad event can destroy your life if you let it.
My parents separated when I was 8
My parent divorced when I was 12 and they lost their house
I lost contact with my dad for 23 years
I wrecked my car while in college
I went into a coma for three days and woke up with a head injury
After college, I owed over $50,000
In Iraq, I took rocket shrapnel to the left side of my stomach
There are other life-changing events but these were some of the key times in my life.
Time to reflect and make changes
The secret of change is to focus all of your energy, not on fighting the old, but on building the new.
Socrates
Without going into each event, I'm going to pick one that possibly had the biggest change in my life — my car accident. While I was in college, my friends and I went to a party. We were all about 19 or so. No one drank that Friday night and we went to a party.
In between the party, we went to a club, danced, and then went back to the party. When it was around 3 am, we left and I was the driver. In Vermont, there are huge boulders that occupy the median of Highway 89. Along most of the road, there were no dividers separating the road from the median.
While driving home, I fell asleep and must have been driving about 70 miles an hour. I crashed into one of the boulders along the highway. My friends were banged up a little but I suffered the most injury out of everyone. I went into a coma shortly after the crash.
After three days, I came out of my coma. I don't remember much right after I woke up. I was very tired and slept a lot. Two months after the accident, I spent the rest of my college year in the hospital. I like to call this my sophomore jinks.
In sports, a lot of new players start off great but then in their second year, they fall into a sophomore jinks and end up having a bad year. That was how my second year in school went.
Before school started, I was in a car accident over the summer as someone blew a stop sign and hit me on the driver's side of my car. I was doing okay but started to experience some neck and back pain. While in college, I started attending physical therapy.
That fall, I entered my second year as an architecture major. After one of the initial assignments, I got bored and finally said I didn't want to do this anymore. I changed majors to political science. That was a big switch for me since there weren't too many majors that interested me at that time.
At the time, I was dating a local girl and we hit it off very well. On the night of my car accident, she didn't want me to go out. I should have listened to her but had told my friends I was driving.
After the accident, I became focused
Focus and simplicity… once you get there, you can move mountains.
Steve Jobs
Head injuries are common in the United States as over 200,000 people are diagnosed with this. There are different types of head injuries but in general, a head injury is a major blow to the head. Many head injuries are caused by car accidents or sports injuries. In my case, I'm lucky to be alive today.
After my head injury, I had to relearn how to walk, talk, and study. My memory was shot. When I tried to read anything, I would immediately forget what I just read seconds ago. I had a case of short-term memory. To get around this, I had to take notes and review the notes over and over again until the information sunk in my brain. The same applied to when I studied for tests, I had to spend several days studying the same information over and over again.
So my last three years, I ended doing the five-year plan at school. I spent a lot of time in the library, reading and studying. I also had to change my priorities. I made a sign in my room that said, Family, School, friends, and some girls. If I wanted to do well in school, I had to stop dating.
When I made this rule, I still dated girls but didn't want to get tied down. Because of my focus on school, I didn't want a girl to prevent me from graduating. I already had a handicap with my studies and placed a lot of focus on school.
Was my car accident a positive or negative experience?
I wake up every morning believing today is going to be better than yesterday.
Will Smith
Though some may see the car accident as a bad experience in life, I saw the event as a positive experience. You could say, I learned to focus on things. Some may call this getting into a zone or prioritizing things in life. Whatever you call it, I was able to focus on things a little more than I had in the past.
Is my memory back to normal? Possibly. I can't test myself from before the accident to today. I can remember things better now than after my car accident. Possibly a few years after the accident my memory improved a lot.
Do I still prioritize things in my life? I do. Maybe it's a handicap for some but I tend to focus on one or two things and repeat them almost on a consistent basis. This habit has actually helped me.
As a writer, it has helped me as I block out time in my schedule to write. I try to plan events around my writing as best as possible.
When I do this, some things may not become a priority in my life. Personally, I know what I have to do versus what other people want me to do. This may come off as selfish but it is also a protective measure that I adopted over 20 years ago. In a sense, this has helped me to stay focused in life.
For years, I had protected my head injury and made sacrifices to get through this. When I did this, I had to turn down events to hang out with my friends. I spent many nights in the library reading and studying. College for me wasn't as much fun compared to what others have experienced.
What routine do I do to be happy
Be thankful for what you have, you'll end up having more.
Ophrah Winfrey
There is no magic in what I do these days. One thing I do is I don't watch a lot of news. A few years ago I would watch Headlines News on CNN which was a 30-minute snapshot of what was going on in the world. Usually Robin Meade and other reports covering the US, world news, sports, and money.
Personally, I can't stand watching the news which likes to repeat the bad news of the day. Watching the news hour after hours only feeds the negativity in your mind. Today, I may only catch a few minutes or read some of the news feed on social media from friends. I try very hard not to stay online reading too much of this.
When I start my day, I follow a routine.
My Routine. To start the day, I read the Bible for a few minutes. Then I'll read through an article in one of my subscriptions of Forbes, Kiplinger, and SUCCESS magazines, and a book or two. These are all uplifting works with tips from people who have handled life and money. Following this, I'll listen to a message from entrepreneur Darren Hardy.
I have followed this routine for several years now and rarely deviate from this pattern. To me, I think your mind can get overloaded with all of the negativity in the world if you let it. When you start your day with positive messages, this helps reinforce your mind from the negativity that comes later in the day.
Mental preparation. Just as an athlete does their physical training, they either win or lose the day by how they are prepared mentally. If their mind isn't set to have a good game, then they won't have a good game. A lot of mental preparation is required for them to do well. They have to block out the negativity and focus on the game.
Life events. The same can be said of life. You need to be prepared mentally to deal with the issues you will face in life. There is nothing that you can do to prevent the negativity from happening in your life but it does happen. You don't know when it will happen, but the bad news is out there. You need to be prepared to fight off the negativity.