Follow me to see more articles like this.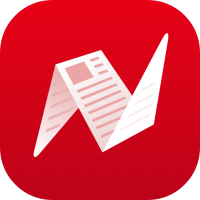 ...
If you hate meetings, you should do this instead.
Not many people like to sit in meetings. They can be boring, long, and waste your time.
One of my earliest times when I had to present at a meeting, I was told to cut my presentation time in half. After my supervisor said that, I was thinking to myself, you have to be kidding me. I had a presentation that was about 10 minutes long. Now you want me to cut the presentation down in half.
I figured out how to do that and continued to keep my future presentations short and to the point. People don't want to waste their time in a long-drawn-out meeting. They have things to do and sitting in a room with other people is not how they want to spend their afternoon.
"The magic of a great meeting is all of the work is done beforehand."
Bill Russell
No one wants to spend their time in a meeting. Personally, I have spent a good half of my life sitting in boring meetings so when I ran a meeting, this is what I did.
Keep the meeting short.
Make speakers get right to the point.
Allow people to talk to you one on one after the meeting.
Use a standard template for attendees to use if submitting PowerPoint slides or presentations.
Limit discussions not about the main topic to a minimum.
Review and edit information submitted at least 24 hours before the meeting for formatting corrections if adding them to one presentation.
Check the audiovisual equipment prior to the meeting to make sure they work correctly to not waste anyone's time.
Best tip for virtual meetings
As many people were limited for travel because of COVID-19, many companies allowed their employees to work from home. Business was still running and companies had virtual meetings. With more virtual meetings, a similar format should apply with a few exceptions.
Run a trial meeting to get everyone comfortable with the virtual meeting. There may be some technical problems that need to be worked out for people to log on and connect.
Ensure attendees turn their phone on mute or vibrate so it does not disturb others.
Have an agenda for people to follow so they know the general format of the meeting.
Keep the meeting short. It is easy for people to get distracted if they are on the meeting from their home.
Double-check the invite list. If the number of attendees is too big, you could have a lot of people sitting around.
Notify the presenters if someone new is leading the discussion or has a key part in the meeting.
Set a time limit for the presenters to help keep everyone focused.
If the meeting is long or goes too long, have a 5 or 10-minute break.
Ensure material is sent out to attendees prior to the meeting. This saves time and allows the meeting to continue with few interruptions.
Don't allow the meeting to get off schedule as some people may figuring out problems while online. Assign people to form a group session to handle these issues to avoid wasting time in the meeting.
Have the group leader call on members to share their thoughts. This keeps people engaged and more likely to pay attention.
Give people different tasks in the meeting, rotated regularly. To keep the meeting fun, pick members to tell a joke or a fun question.
Take away
A meeting is not a place to let everyone do whatever they want to do. You have to limit additional discussions and distractions as best as you can.
You need to make the meeting as best as you can.
What tip did you like best?
Follow me to see more articles like this.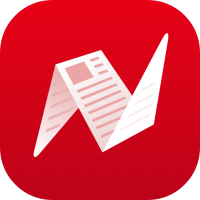 ...