Follow me to see more articles like this.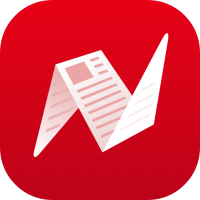 ...
From Investing to Debt to a Mindset Shift
I finished high school as well as college and still knew very little about money. After reading many magazines and then books, did I find the missing answers to creating wealth.
If we could, the entire school curriculum should be changed but that would take another century.
Change is slow and quite honestly, people don't like change.
For instance, changing the school curriculum is very expensive and not likely to happen even in a hundred years.
So then you need to spend a little more money to educate yourself about finances, building wealth, and even getting out of debt.
Listed below are 11 books I have read and I'll briefly give you a short summary on each of these.
I wanted to keep this list to 10 books, but there are just so many books that I think are important for your financial education. So these are the 11 best books for your financial kitbag.
Rich Dad Poor Dad
This book by Robert Kiyosaki seems to be every investor's favorite. On the real estate YouTube channel Bigger Pockets interviews, this book is usually their interviewee's number one book they recommend.
The book doesn't tell you how to make a million dollars but it tells you to make a mindset shift in your life. Otherwise, you will work FOR someone forever.
Wouldn't you like to be your own boss? Many people do. Making the shift is not easy and in some cases very hard.
We take comfort in the security a 9 to 5 job provides and are scared out of our mind to start a business since in most cases there isn't a blueprint unless it's a franchise. But then franchises come with a price tag that keeps many people away.
In Rich Dad Poor Dad, Robert talks about what he learned from his Rich Dad, his friend's dad, and his own dad, his Poor Dad. Both dad's give lessons and Robert learns from both of them.
This is a very good story and a quick read.
The Millionaire Fastlane: Crack the Code to Wealth and Live Rich for a Lifetime
MJ DeMarco wrote the Millionaire Fastlane and this book is another shift he wants people to take and not get tied down to a system.
Basically, when you work for a company or your business is tied to a platform such as YouTube, a blog, or a network marketing company, these platforms can come out and change their rules overnight.
What you may receive one day in commissions could easily be cut in half the next day. You don't own the company but the company literally owns you. The company changed the rules of the game and there is nothing you can do.
They can cut the commissions they pay you or increase their service charge cutting into your income.
This is an excellent book and MJ covers many details that I couldn't cover in a short article.
The One Thing
Author and real estate franchise owner Gary Keller wrote the One Thing and really wants you to get to the heart of what you want to do. Gary wants you to focus on what you really need to do in life. With so much information and tasks that we want to do, he helps you to focus on what you need to do. Wanting and needing to do something is different and Gary helps you to really pinpoint what you need to do in your life. This isn't an investment book but the intent of the book is to help you to focus.
I read this a year ago and thought it really helped me in my life to identify my true desire. If you need to focus on one thing, then this may be the book for you.
The Weekend Millionaire's Secret to Investing in Real Estate
Most likely you work full time and can't find the time to start your real estate investing career. This is the book that helped me find the time to start my real estate investing journey.
We all have the same amount of days but Mike Summey lays out the blueprint you need to follow.
The plan isn't hard, you just need to dedicate the time and follow through. I recommend this book to friends if they want to start their real estate investing career.
One Up On Wall Street
Former Fidelity fund manager Peter Lynch who did an excellent job as a fund manager shares some tips as he walks you through some basic guidelines for stock investing.
His approach recommends patience and to wait for the best investment to buy. I am not a day trader where investors look for money today but can wait and let my money make money over time. Peter Lynch provides some good tips in this book.
These days, investing can be hard, but we need to reframe our mindset and learning from a great investor like Peter is worth it.
Unscripted: Life, Liberty, and the Pursuit of Entrepreneurship
This is a follow-up book from MJ DeMarco and I learned some new ideas and implemented it in my investing. Without going into too much detail, he lays out a great plan for investing in dividend stocks. With so much uncertainty in our income and retirement plan, MJ provides a great framework that you can follow and adapt. I don't want to spill the beans but the plan is simple but of course, you need to do your own research. There isn't any magic formula or insurance plan to cover you. It's just a straightforward method for investing as well as other ideas.
Good to Great: Why Some Companies Make the Leap… and Others Don't
In Jim Collins' classic, this book may not give you ideas on your life but it does ask why are some companies great while others are not. This makes you sit back and think about it. In life, some companies are great while others are just okay. Think about it. You've been out to eat and the meal didn't blow your mind away. But then you think about another place you ate at and you raved about it all over social media. Why was that? This book explores more into why businesses and some ideas they use. Personally, I use some of the ideas in the book and try to apply it to what I do.
Money Master the Game: 7 Simple Steps to Financial Freedom
When Tony Robbins said he was writing a book a finance, I couldn't believe it. I was doubtful the book would be a success but it actually was. The fire walker confidence builder did a remarkable job as he profiled many smart investors that he included in his book. These successful investors gave tips that the everyday investor can use and apply to their own life. It is a pretty thick book but the reading goes by fast. The stories the investors provide can help give you the ammunition you need for your own investments.
Building Wealth One House at a Time: Making it Big on Little Deals
This is another real estate book I really liked as John W. Schaub gives you the blueprint for your real estate investing. I mentioned The Millionaire's Secret to Real Estate Investing earlier, but you can't find the answers in just one book.
Sometimes a second or third book, can help you put the puzzle together. Just as in this article I provide 10 books but even these 10 books may not cover everything you need to know. This should serve as a guide for you to help build your investments.
Schaub's idea is nothing revolutionary but he details some simple methods for you to build a nest egg of investments similar to you would own an entire block on the game of Monopoly. It is possible as long as you follow the rules as well as building your own real estate team supporting you.
The Total Money Makeover Classic Edition: A Proven Plan for Financial Fitness
Dave Ramsey outdid himself in this money management classic. If you want to be rich, you need to focus on paying off your bad debt such as credit cards, car bills, and other expenses.
If you have a lot of debt, Dave provides some tips to help you erase that debt. I highly recommend this if this is an area where you're struggling.
The 10X Rule: The Only Difference Between Success and Failure
I saved this book for last as investor, entrepreneur, and businessman, Grant Cardone, does a phenomenal job helping to change your mindset.
I'm sure you have a goal in your mind on what you want to achieve in life. Well, Grant will tell you to 10 times your current goal. So if your goal is to have a million-dollar nest egg, Grant will tell you to 10 X that so your goal is now $10 million.
This book is a true mindset shift. Sometimes in life, we need that extra push or motivation to reach even higher than what we imagined.
Grant helps take you to the next level.
There are many other books I could have recommended, but I wanted to limit this to some of the best books I have read.
I can't guarantee this will change you overnight but I hope this does show you there are other possibilities in life.
Sometimes we limit ourselves but some people have gone to the next level.
Not many people are born with a silver spoon in their mouth, but they have worked hard to find the answer.
Hopefully, you can find your answer in these books.
Have you read any of these books? What did you think?