Follow me to see more articles like this.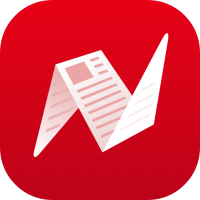 ...
This has made me over thousands of dollars.
Asa kid, my family didn't have a lot of money so I did the best thing I could to help. I learned to cut my own hair.
For over 30 years, I have cut my hair and only had a barber cut my hair a handful of times. I could probably count the number of times and it is easily less than 20 times over hundreds of haircuts. With COVID still in your area, cutting your own hair or your child's hair may be the best option.
Plus when you do this, you save a lot of money.
Your safety is always important but making money on the side is an additional bonus. Let me tell you there is one thing you really need to know.
The one thing you need to know
I have no background in what a barber does. When I first started to cut my hair, I was never formally trained. So I was going in blind in what I was doing.
For my first year, I had some horrible haircuts. In school, I was laughed at by some friends. Yes, my haircuts were that bad.
I had no idea how to fade my hair. Some friends said it looked like I used a bowl to cut my hair. There wasn't a good separation between the top of my hair and the sides.
Your first haircut will not be perfect. Even your second and third haircut will not be perfect. Like anything, you will need to practice.
Practice makes perfect.
The more you cut your hair, the better you will get. While cutting your hair, you will learn a few things.
You will start to notice which clipper attachment works better than others.
You will learn how to hold the hair clipper each time.
You will learn what not to do the next time you cut your hair.
Cutting your hair could be the best thing you learn during COVID.
If you cut your own hair, this is what you should do
You need to buy a set of hair clippers which is around $20 to $30. If you cut your own hair, you don't need an expensive set of clippers. The $20 pair will work out fine. The clippers normally come with a set of scissors as well.
If you cut your hair monthly, you will save $220. After subtracting $20 for the clippers and the average haircut is $20, you will make money after the second month.
Over 10 years, you will make $2,380. Depending on how well you take care of the hair clippers, you may have to buy another set along the way.
After each time you cut your hair, make sure you brush off the hair on the clippers. Your hair clippers should come with a little brush you can use to clean the clippers.
What do I do when I cut my hair
I used to cut my hair every week when I was in the Army. How you look really let others know that you care about your appearance, especially in the Army.
If one hair looked out of place, someone will make a comment. You could expect that from the high standards the military carries.
The more you took care of yourself, it reflects upon others. You could tell who took pride in their appearance.
1. The first tool. In addition to a hair clipper set, I bought a small handheld mirror. When you cut your hair, you need a mirror to cut the back of your hair.
If your bathroom has a mirror this helps a lot. With the handheld mirror, you could look at the back of your head using the bathroom mirror. Your hand-to-eye coordination will improve as you cut your hair.
2. The second tool. I always kept newspapers to cut my hair. Normally, I stood over the bathroom sink and used the two mirrors to cut my hair.
When I cut my hair, I placed newspaper over the sink in front of me. The newspaper caught most of the hair that I cut from my head.
Trying to clean up hair without the newspaper would add a lot more time to your entire process. In addition to cutting your hair, you'll spend time cleaning up.
Final thoughts
If you need a haircut, this is the best time to buy your own set of clippers and learn to cut your own hair. The worst thing that could happen is you mess up cutting your hair. Your hair will grow back and then you can try again.
In addition to protecting your health, the next best thing that comes out of this is you will save money. You can use the money for many things.
Have you ever cut your hair before?