Follow me to see more articles like this.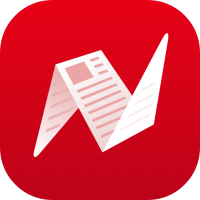 ...
These simple tips will help you when Bitcoin is crashing
Asthe Bitcoin price dropped on February 23, 2021, you probably panicked. Part of you was also wondering what happened. The price of Bitcoin was going up and on a smooth path to keep going higher.
For an experienced investor, when Bitcoin dropped, this was normal. Bitcoin has had its history of dropping several thousand dollars in a flash.
As a new investor, you have to get used to this. Bitcoin doesn't go up forever and you need to think about your own plan with your digital currency.
Take some notes because as long as you have money in Bitcoin, the price will take you on some rides just like you are at an amusement park sitting on a roller coaster. The roller coaster will go up and then before you know it, the ride will suddenly drop.
This is how I see investing in Bitcoin and investing in general. Investing is like riding a roller coaster.
Your investment will go up and down just like you are sitting on a roller coaster. Sometimes the ride on Bitcoin is sudden and fast and many times you'll have no idea what happened.
In most cases, such as this one, Bitcoin Whales sold their Bitcoin to take in their profit.
Whale and humpback whales have sold 146,000 Bitcoin. This is equivalent to 6.72 billion.
Glassnode reported that any Bitcoin address that holds between 1,000 to 10,000 Bitcoin is a whale.
As the whales were selling, MicroStrategy came in and bought 19,452 Bitcoin at a price of $52,765 per coin.
As an investor, you probably don't have this much money to spend on Bitcoin.
As an investor, there is one thing you should not do.
Panic and sell all of your Bitcoin.
When you do this, you could lose focus with your initial goal. Hopefully, you do have a goal or at least a plan before you bought your Bitcoin.
Having a plan will keep you focused.
When you don't have a plan, you could make careless mistakes and actually lose money rather than make money. You could easily sell your Bitcoin for a loss.
General rules when it comes to investing in Bitcoin
I am not a certified accountant so you should very the information I provide.
With any investment in Bitcoin or cryptocurrencies in general, any purchase or sale you make for a profit is considered a taxable transaction. The information has to be reported to the I.R.S. In other countries, the rules may differ.
Before you make any trade, this is important that you know what you are doing.
You need a plan before you buy your first Bitcoin and every Bitcoin after that.
When you buy and sell Bitcoin or any cryptocurrency in less than a year and made a gain, this is considered a short-term trade. If you made any capital gains or a profit, then you owe money on the amount you gained on the trade. You are taxed at a higher rate based on your income.
If you hold on to your Bitcoin for more than a year or more and made a gain, this is considered a long-term trade. If you made any capital gains or a profit, you owe money but at a lower rate based on your income.
Declaring a taxable loss is allowed
If you lost money while investing in Bitcoin or another cryptocurrency, you can write off some of your losses. The limit you can write off is $3,000. This means you can write off your tax liability.
It is important to keep a good record of your trades. Some cryptocurrency exchanges will send you a record of your trades but others will not.
Either you need to keep a good record of your trades or find cryptocurrency software to handle your taxes.
One cryptocurrency tax program is CryptoTax Trader. You have to synch your cryptocurrency exchange with the website and the tax site will pull the trades for you.
When you do this, it saves you the trouble of going over every single cryptocurrency transaction you have made. This includes every time you bought and sold a cryptocurrency for another cryptocurrency.
With CryptoTax Trader, you have the option to try out the program for free. You are only charged for the program if you want a printout of your trades. Use the referral link and this code CRYPTOTAX10 to save money on your purchase.
Disclaimer: The article contains an affiliate link and the writer may receive a commission if you purchase the product. You will not get charged any additional fees for making the purchase.