Follow me to see more articles like this.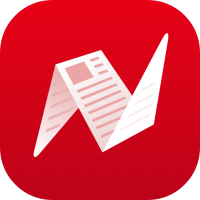 ...
These are tips I wish I knew before buying my 1st house
Photo by Binyamin Mellish from Pexels
Owning your own real estate should be the place you call home unless you feel fine paying someone else's mortgage forever. I certainly don't. This is one of the best purchases you should make.
Following this article, I'm going to cover at least three more articles on investing in real estate in the next few days.
Buying your humble abode to live in
Boise, Idaho is one of the best places to live in the United States. Boise's population and job growth is triple the national average. There is low unemployment at 3.5% in Boise. Real estate price appreciation was 2.4% in the last quarter. Boise's annual appreciation is about 10%.
First, let's start with buying a home. Buying and living in a home is not the same as investing in a home. The only two ways this is possible is if you rent out part of your home such as Airbnb or you live in a duplex or multiplex and rent out the other rooms. A multiplex is defined as a duplex, triplex, or fourplex.
Buying your home is a place you call home. For the most part, you essentially live in the house. This can be a single-family home, townhouse, or condominium.
When you buy an investment home, your mortgage interest rate will be a lot higher since there are different rules for this as compared to you actually living in the home.
Choosing your home loan
Several home lenders in Boise, Idaho offer great mortgage rates. When you finally decided to stop renting or living at home with your parents, you have to make sure you look at the numbers when you buy your own home. Yes, location is important but the numbers can really make the difference. With most loans, you can get qualified through your local or big banks. You can also rent to own but I won't discuss that here and save that for another day.
Basically, you'll pay your bank or mortgage lender a mortgage every month on your home loan. Before you signed your loan contract, you have to be preapproved by a lender to pay your mortgage. The length of the loan varies depending on what you work out. Some common loans are 15 and 30 years loans. Some people prefer one over the other.
The main difference in the loans is you pay for your loan over fewer years. As a result, you're paying your lender less interest which could be thousands of dollars.
Think hard about which decision you take. You have to ask yourself can you afford to pay more money every month if you pick a 15-year loan. Then you also have to ask yourself, how long will you live in the house. If you only plan to stay in the house for five to seven years, then a 30-year loan seems like a better choice.
When you choose a 30-year loan, you'll break even or make a little bit of money after you sell. There is no right or wrong answer but something to decide for yourself.
Buying a home is all about the numbers. The price of the house, the taxes, the interest rate of your loan, the length of the loan, and any homeowners association.
Types of home loans
Most loans are provided by a bank or a mortgage lender. You'll need to provide your last two pay stubs, W-2, your last two tax returns, your last two or three bank statements, a list of your assets, and any debt.
In most cases, you'll need to provide a down payment on your home. In most cases, you'll need to provide 20% to 25% down of the purchase price of the house. These numbers vary depending on your credit rating, the lender, and the type of mortgage.
In terms of shopping around for the best interest rate, you should do that. Many lenders offer different interest rates and saving half a percentage can mean saving you hundreds of dollars a month. Always shop around to see who can save you the most money when you look for a mortgage loan. Even though it's a loan, everyone offers different interest rates.
Veteran's home loan
You may get into a home with very little down with a Veterans home loan that some Boise, Idaho lenders offer. These are available to people who served in the military. These are federally backed loans that some banks provide. If your bank doesn't offer this, then shop around.
FHA loan
A Federal Housing Assistance loan is a popular loan for first-time home buyers. These loans allow you to buy your home with little money down. That's how I purchased my first property. I only had to put down a couple thousand on a $180,000 property.
Check with your lender if they offer this and you qualify for it. This is a federal loan and the rules are always changing.
Watch out for homeowners associations
Not every home has a homeowners association. If they do, find out what is covered. I used to own a condominium that had an association fee. At first, I bought the condo and live there which was fine. Later on, the condo became a rental. Over the years, the association fee cut into my profits as a rental. Numbers-wise, it didn't make sense.
Then every once in a while, there would be an assessment and you had to pay a little more money when the condo association had repairs for the entire property. When the assessment is a little bit then that's fine. But when you get a bill for a couple hundred dollars to thousands on top of your association fee, it's not always good.
Your home office
Don't confuse living in your home compared to investing in a home. The two are completely different. The tax law will tell you that. At least in the United States, it will. Investing in a home will reap more benefits than buying your own house.
Yes, you will get some deductions if you buy your dream house. You can deduct the mortgage and property taxes when you file your taxes.
You must regularly use part of your home exclusively for conducting business. For example, if you use an extra room to run your business, you can take a home office deduction for that extra room. IRS home office deduction
If you convert one room into a home office you can claim another deduction. The room must be exactly as it says, a home office. So this room cannot be a room you workout in, watch movies, and have your home office. You need to make it look like a home office. Buy a desk, chair, computer, printer, have a filing cabinet, and possibly a bookshelf or two. Don't quote me on what I mention since you can have whatever you like in your office. These are just a few suggestions.
The key point is to not have a home office and you use the room as a spare bedroom or family room.
Find a real estate agent you can work with
In many cases, you'll need to find a Boise, Idaho real estate agent to help you buy your home. I recommend finding someone you can work with. I know real estate agent fees are important but I think working with a real estate agent you can get along with is worth it sometimes.
Just because someone is well known, they may not be the best real estate agent. You should find someone you have no problem calling at any time of the day.
To find a real estate agent, you can search online, talk to your lender who they recommend, check out your local newspaper, or your friend.Before you close on the house, don't buy anything expensive
I almost forgot to add this little unwritten rule when you buy your home. Once you are preapproved by a lender, any new purchases you make will show up on your credit report. If you have great credit then you should be fine. If your credit is mediocre, buying something expensive could hurt the loan you're applying for. The loan is not complete until you get down to the wire and sign the contract to close your home which could be 30 to 45 days.
One time when I bought a house, my wife and I bought a car recently. After we had submitted the initial paperwork for our loan, the lender asked if we had purchased something recently since our credit score dropped a little. We had excellent credit scores so it didn't really matter. But buying a big-ticket item such as a car could affect the interest rate on your loan or even the ability to get a loan.
Lenders look at your debt to your income ratio. If your debt is too high, this is a warning sign for lenders and could prevent you from getting a loan.
It's crazy but that's how the world of banks work. They don't want to lend you too much if you can't afford something.
Your next stop is house hunting
These are some of the most important lessons I have learned after buying homes. There may be other rules and changes since the financial world of buying homes is constantly changing.
Make sure you talk to your lender and real estate agent to make sure they go over everything with you. Your lender may know some other little tips she can pass on to you. Then your real estate agent should know the changes in the market where you're buying. A good agent should tell you if the market you're looking at is good, the home value is appreciating or depreciating, and how long homes are sitting on the market before they're sold.
Are there any lessons you learned after buying your first house?