Follow me to see more articles like this.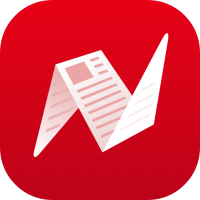 ...
Sometimes life is more than just about earning money
When you leave the military, sometimes you have the opportunity to walk into a six-figure job. For me, money is always important. At this point in my life, a few other areas took priority over a big paycheck.
As you get older, life starts to change. When I was in my 20s, I would have jumped at the chance to earn six figures. Now a few decades later, there are a lot of changes in life that you need to consider.
When you're young, you are looking for a big paying job. After you've finished school, you're hungry for money. Any type of money to help pay your bills, eat, and travel. You may invest a little bit as well.
As you get older, your priorities start to change. For me, they certainly have. I'm married, have a family, two kids, and have to take their concerns as well. It's not only about me anymore.
After leaving the military, they taught me a highly developed skillset along with years of experience. When I searched on Glassdoor or other job-hunting sites, comparable jobs had a salary in the $120,000 to $160,000 range.
There was one big problem if I was going to find a job like this. I would have to move. Where I live there are few jobs that would pay me this much. If I was going to find a job with that type of pay, I would have to move to the beltway in the Washington, DC area. Washington has a large majority of government defense contractors where I could use my skill. That is one reason but I didn't bother to look.
These are three other reasons that made me turn down a guaranteed six-figure income.
1. Family first
Since I am married and have two kids, my family took priority. There were many times I had to leave my family because of the military.
A month after my son was born, I had to deploy overseas for a year. When I returned, the pace didn't slow down as I was getting ready to deploy again for another year. In the first three years of my son's life, I was present for about a third of his life.
Yes, I missed changing a few diapers but I also missed my son growing up. As a parent, if you're away for a day you can get over it. If you're away for a week, you can manage. When you go away for several months that is different and you miss a lot.
This is time you will never get back.
Several years later, I had to deploy again. By this point, my daughter was born and talking a little bit.
When I called home, my daughter would ask, "Daddy, when are you coming home?"
I could tell her I would be home in several months, but she didn't have the concept of time. She only knew that I wasn't around. For me, this was tough to hear my daughter ask me each time, "When are you coming home?"
At this point, I knew that 20 years in the Army was going to be the end for me. I didn't want to be away from my family again.
2. My wife was working
A second reason I turned down a lucrative job was my wife was established in her career. We could have moved but she would have to find a job, again. Instead of two adults trying to find a job, it was best for her to stay at her current job where she was. Plus she enjoyed it.
In the military, every few years I moved and my wife had to start the process to find a job. Sometimes it was easy. Other times it was hard.
During the three moves, she had to go through an interview process and update her resume. Plus each state had different requirements on what they were looking for.
I'm sure this brought on a lot of stress for my wife. Each time we moved, she had to find a job after finally getting comfortable at her last job.
For me, I finally had to make the sacrifice and find a job for the first time in years. This time, I had to find the right job.
3. Be my own boss
After working in the Army for 20 years, I wanted to be my own boss. I started and failed at a few businesses that I worked on part-time while I was in the Army. This gave me a taste of what entrepreneurship was like. Now I wanted to run with this full-time.
Real estate investing is one business that has done well for me. I'm not a real estate mogul but slowly learning and planning my next venture.
Another area that became available was writing. Writing is a great supplement to real estate investing. The two areas are different and I have time to work on both. Managing real estate is easy when you have competent property managers. Finding a good property manager can be hard. After 16 years of real estate investing, I have only had to change a property manager once.
Final Thoughts
There is more to life than just money. Sometimes you have to make decisions that affect your life. You miss out on things you think are important. In reality, you find ways to work around it.
When you have a family, your priorities should change. Before I got married, I wanted to try out for an elite group in the Army called the Rangers.
I thought I had the physical and mental ability to take the next step. Somewhere along the way, my desire to try out for the Rangers slowly went away. I got married.
Then I also worked with a twenty-year soldier who complained about his back. He complained almost daily because of the airborne jumps he took. Part of me was thinking, do I want to sound like him in 15 to 20 years from now?
I'm not sure if it was his presence, my recent marriage, or a combination of the two. I have made several decisions to pick my family over different assignments that crossed my path in the Army. Time changes you and sometimes it happens because of the life decisions you make.