You didn't see these tips in the parenting classes you took
As a new school year is about to begin, parents need to do more than they signed up for as a mom, dad, or guardian. With the coronavirus affecting many cities and communities, parents have a challenging year ahead of them. I am not trying to scare you but to give you five tips to have a successful school year.
For schools in general, many teachers are asked to work in a new environment as many go online, a few for the very first time. As schools finished the 2019–20 school year, Schoology, Zoom, Microsoft Teams, Skype, and other virtual platforms became a tool many teachers used for the first time. There were bandwidth issues and other technical problems they faced. Now with the school year right around the corner, parents will face similar hurdles.
One headache many families have is one or two parents work. This is not well known but the Families First Corona Virus Response Act allows time off for parents if the business employs less than 500 employees. This legislation permits parents to receive paid leave due to the coronavirus as many will be home to watch their kids as school begins. 
The virus creates a whole new set of problems for parents in addition to getting their child ready for a new school year. New issues are emerging for parents as they work while also caring for their children. A lot of panic or stress may be building up inside. These tips may not solve all of the problems but offer a few solutions.
Be flexible
With the new challenges created, parents have to be flexible. Between computer issues, work problems, and getting a child prepared for school, parents need to be flexible. Many concerns may not work out as planned and it may seem like you are having the worst day ever. Don't worry, you are in the same boat with others who are going through this.
Take a deep breath and be ready to make changes quite often. Your daily schedule may require you to wake up 30 minutes to an hour earlier. You have to get ready and then get your child dressed for school. Yes, they could wear pajamas but that is not the image you want your kids to show up for school even though it's virtual.
If your child is young, you'll have to help them login to the school's virtual communication system. This is so important to get your kids ready. You'll have to get up to speed and may face some issues. On day one, you should try logging in 15 to 20 minutes early before school starts. You may have technical problems and you don't want to get on as millions of other families are logging in as well. Log on early and work through any issues. It could be as simple as restarting your computer or logging out of the phone app and logging back in again.
In the middle of difficulty, lies opportunity. Albert Einstein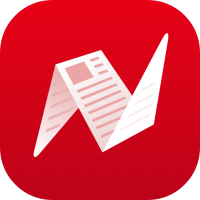 Get out of your comfort zone
You may be used to doing things a certain way but your school is asking you to do a lot in the 2020 school year. As a parent, you may have to do a little more than you asked. You don't remember this lesson in the prenatal class before your child was born. Once again, take a deep breath. You'll get through this. The world isn't going to end.
You may have to do one or two more things you normally wouldn't do. Maybe you're not a techie. Well, this is the time to get comfortable using a new technological system or website. I'm pretty sure you won't break it.
If you have problems, contact the school and they'll walk you through the issue. Schools have done this a few times by now and they can help you out.
Another option is to contact one of the parents of your child's friend. They are doing something very similar to you. The parent may also give you a few tips that you may have overlooked.
Keep in touch with your child's teacher
Teachers change the world, one child at a time.
Don't be afraid to talk to your child's teacher. Teachers want to do what's best for your child. They have had a few lessons and played around with the virtual system a couple of times. Hopefully, you've had a test virtual session with your teacher to work out a few bugs by now.
Most teachers really want to do what's right for your kids. If they didn't, I doubt they'll be teaching for long in this profession.
Teaching can be a thankless job as they teach children for close to nine months in a year. Be sure to thank your child's teacher for all the work they've done. 
Ask for help
We can't help everyone, but everyone can help someone. Ronal Reagan
As an adult, you may like to be the long ranger and do things on your own. Well, this could be the year, you may need some assistance. Don't be afraid to ask for help from your child's teacher, family, and friends.
The coronavirus is really putting a lot of people in a bind this year. Kids are working online more than ever planned to in the school year. Parents are doing more tasks than they signed up for. Teachers are also doing more than they asked for and none of this was stated in their employment contract.
The coronavirus is speeding up the process we use each day and making us use technology more than we imagined. Some kids have no problems but if your kids were like me when I was younger, I broke just about every computer I touched. Even as an adult I always called the computer specialist to help me at my previous job. 
Talk to your kids
I saved the most important part for last. Your kids need to see and hear from you because some of them miss their friends and have been stuck inside the house for the past couple of months. Now they're asked to start their school year on a computer.
Emphasize to your kids this won't last forever, and pretty soon, they'll see their friends in school. Some schools are working out options to have virtual and smaller class sizes in school to help limit the spread of the coronavirus.
If you talk to your children, you can keep their lives together. If you talk to them skillfully, you can help them to build future dreams. Jim Rohn
Kids may be scared and not really understand the full details of the virus. You have to break it down to them that the virus is contagious and can hurt people.
You really have to talk to your kids a little more than had in the past. Before going to school was pay attention and get good grades. Now with the coronavirus, you have to keep them focused and listen to their teacher virtually. Trust me, I have two kids and I know the pains that you're going through.