Hot stocks that no one is talking about today
The Reddit users are making all the noise right now but don't forget about these stocks that may turn out to be better stock picks in February. Investing is a long-term game and sometimes you have to avoid the noise to make the best picks. Your hard-earned money is not something to throw around.
Overall the stock market is doing well but there is always a chance for a pullback at times. The best advice is to remain unfazed by the moves in the market and to keep investing.
Five stocks covered are:
Bill.com (BILL)
Farfetch (FTCH)
Mosaic (MOS)
Spotify (SPOT)
Vale (VALE)
The price for the stocks was recorded on February 1, 2021, at the close of the market.
"If you don't find a way to make money while you sleep, you will work until you die."
Warren Buffett
Bill.com Holdings, Inc. (BILL)
Company Profile
Bill.com provides cloud-based software technology to support financial operations for small and medium-sized businesses (2 to 500 personnel). The company offers artificial intelligence (AI) financial software.
Analysis
Since going public, the stock has seen a steady rise. The subscription-based model saw positive growth in the 3rd quarter with a 53% increase from a year ago. Bill.com is expected to make a big push assisting small businesses as other companies have done (Shopify and Square). After strong growth in November and December, analysts expect the growth to continue.
Farfetch Limited (FTCH)
Company Profile
Farfetch provides an online marketplace for luxury fashion worldwide including the Americas, Africa, Asia, Europe, and the Middle East. The company operates online and in-store. Stores are located in New York, Las Vegas, London, and 50 other locations. Farfetch has also partners with Alibaba and Richemont (owner of Cartier and other luxury brands).
Analysis
The 3rd quarter rise for the stock provided a rise in sales (up 71%). The partnership with Alibaba is expected to generate more sales. By 2025 the penetration into China could see Farfeth make up almost 50% of the luxury market by 2025. A strong breakout in November could see this stock continue its rise in 2021.
The Mosaic Company (MOS)
Company Profile
The Mosaic Company provides concentrated phosphate and potash crop nutrients (used in fertilizers and animal feed) in North America and worldwide. The company also provides material used for de-icing and water softeners. Products are sold to wholesale distributors, retail chains, and independent retailers. With improving weather conditions and rising exports; China returns as a big buyer. These changing conditions benefit companies that cater to farmers.
Analysis
Demand for phosphate and potash have been very high in recent months. Another reason is a recent ruling by the Commerce department favoring Mosaic about price dumping over Moroccan and Russian exporters. This brought prices up to US market levels. Analysts expect this will prevent exporters from lowering their prices when sold to farmers. Mosaic will be able to raise prices for their sales. Analysts see the bottom line for Mosaic tripling this year.
Spotify Technology S.A. (SPOT)
Company Profile
Spotify provides streaming services in the United States, United Kingdom, and worldwide. The company offers Premium and Ad-supported services. Spotify operates online and off-line streaming access to music and podcasts to its subscribers. As of March 2020, Spotify had 286 million monthly active users in 92 countries.
Analysis
Spotify ended the 3rd quarter with an increase in premium ($10 and no ads) subscribers (up 27% from a year ago). Free users (with ads) increased as well (up 31%). Spotify had 144 million premium subscribers and 185 million free users. Growth increase in the 3rd quarter and analysts expect continued growth in 2021.
Vale (VALE)
Company Profile
Vale produces and sells iron ore for use in steelmaking in Brazil and other countries. The company operates through Base Metals, Coal Segments, and Ferrous Minerals. The Ferrous Minerals produces and extracts iron ore. The Base Metals extracts and produces nickel and other by-products such as gold, silver, copper, and other precious metals. Vale is one of Brazil's biggest companies and is the world's second-largest iron ore and nickel producer.
Analysis
With iron ore prices up, producers are in the spotlight again as China's demand for the metal grows. The company expects copper and nickel production to grow this year and the price for both commodities to rise. Debt reduced for the company with a decrease from $13.4 billion to $3.5 billion. The third-quarter earnings were 57 cents (up 78% from a year ago). Production was up in the 3rd quarter. Analysts expect earnings of $3.00 per share this year.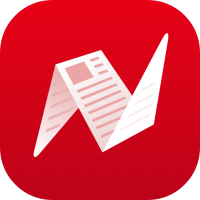 References: