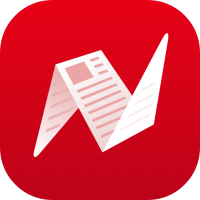 6 Million-plus Views and 2,500 Followers Didn't Make Me Happy
In2018, I was asked to join Quora as a partner and write for them. I wasn't expecting an offer from them and was pretty excited. I took an English minor in college to work on my writing but never did I think I would ask questions and make money from it. This sounds easy but I soon found out it broke my most important rule.
Don't waste your time. I was wasting time to make about a dollar an hour to write a question.
A dollar an hour sounds easy but it really wasn't.
For my very first check from Quora, I made $32.83, which isn't bad.
It's not enough to buy groceries or barely enough to fill up a tank of gas in your car, but it was something. It just wasn't life-changing.
So I worked to scale this income to see how I could earn more money from this part-time gig.
Master your time, or time masters you.
We all have the same amount of time every day.
You have 60 minutes in an hour, 24 hours in a day, 7 days a week which equals 168 hours a week.
Ophrah Winfrey and Richard Branson have the same amount of time.
You work, you sleep, and you eat.
If you slept eight hours a day which I'm sure most people don't. If you did, that would mean you slept 56 hours a week.
Then if you worked eight hours a day, five days a week. That equals 40 hours.
So between sleeping and working, you have used 96 hours out of 168 hours. This leaves you with 72 hours.
You would subtract some more hours for eating, working out, traveling to and from work.
Then you still have time to work on your side hustle.
Let's say you have 10 hours a week to use. What are you doing with all that free time?
I decided to use some of my time to write on Quora.
My Quora Routine
My goal was to ask questions which was how I got paid.
Sometimes, I could think of questions and easily ask them.
At the beginning of the calendar year, I would ask a question on Quora and add the year at the end of it.
Quora doesn't like it when you ask the same question that has already been asked since someone else asked that question first.
So I tried to differentiate myself by adding the year.
This worked for a bit. I continued to think of questions to ask the millions of Quora users.
To generate income, I also had to "tag" Quora users who answered similar questions in the past.
There is a 25 tag limit per question and I would spend up to 30 minutes doing this.
As I mentioned, my return on investment was about $1.00 per question asked.
To date, I have asked 783 questions.
Making the change from Quora to Medium
I stopped asking questions with Quora on April 18 since this was when I really wanted to focus on Medium and let Medium be my main source of income as a writer.
Here, I was trading my spare time on Quora for Medium.
As of today, I have surpassed my last four Quora payouts which took me a month to do that. In the last few months, I was splitting time on both writing platforms.
I knew if I wanted to generate income from Medium, I had to stop focusing on Quora. It was tough since I was using Quora for the past two years almost every day.
When you create a new habit, you have to find the time to do this.
Time has a set number and we can't magically generate an hour or two out of nowhere. You need to refocus your current tasks, possibly stop working on something that's not generating money to something that is generating money.
As the saying goes, time is money, right?
One of my good friends who I met in the Army 7 years ago said to me, if I were to get a tattoo, it would say, "If it doesn't make money, it don't make cents".
Yes, this is a double negative and a no-no in the English language. But look at what he said.
"If it doesn't make money, it don't make cents."
Money is money and we all want to earn more money in one way or another.
So you need to look at what you are currently doing.
Is something you do each day making money for you every day? Or are you wasting your time?
Is Netflix or Hulu paying you money to watch videos every day? They probably aren't.
I won't lie. I do watch a Netflix movie or series once in a while.
We all need to take a break and watch something silly, scary or an action flick to help us take a break from reality. What I am saying is, don't spend your entire free time, glued to Netflix, or another streaming service.
Try to use your free time to make money. This could be writing for Quora or it could be writing on Medium. Or maybe it's writing on NewsBreak.
Maybe you want to write a book or an ebook.
Turn your free time into something where you can generate income.
This won't be easy and you probably have to do the work to figure out how to generate income. You may be thinking you don't have time but you actually do.
If you cut out the time you watch Netflix or TV or playing a video game, then you'll find a lot of time you didn't realize you had.
My writing goal
I was reading this morning about how much some top Medium writers made.
After reading the article and seeing the graph on how just under half of Medium writers made $1000 or more, it was truly inspiring.
Why couldn't that be you or me?
Are you using your time effectively?
Are you writing enough?
Or are you wasting your time?
One of my favorite sayings is: time is one thing that you use and can never get back.
I knew for the past few months that my Quora earnings were not there as they were a year ago. For five months I was making $95 or higher with my highest month at $158.34.
Toward the end of the year, my pay started to decline. I thought maybe I need to write more, and I did.
My viewers were shooting up to the highest ever on Quora. But I think the algorithm must have changed or Quora changed how they were rewarding their partners. I'll never know.
For months, I was thinking what else could I do to trade my Quora time for something else to make money.
I thought about blogging.
A few years ago, I blogged but just getting that started would take time. Also, I had no idea how much I would get paid since generating income from a blog takes time.
Then I thought about creating an affiliate website selling items on behalf of another company. I did this before and know it takes a large following and having the right products to market.
Personally, I didn't want to do either.
Two years ago, I had created my Medium page and wrote three articles that didn't generate anything. So I stopped writing.
I honestly didn't take the time to understand Medium since I didn't spend the time to figure it out.
Late last year in 2019, I wrote an article or two just for fun. I was still heavy into writing on Quora so we get back to the time issue which I mentioned earlier.
We have a set amount of time and can't magically make time appear out of nowhere. Slowly I started to write more and more on Medium until I got into a system.
The first month, I got paid from Medium, I made a whole 9 cents. I thought could Medium be the answer I was looking for?
Then the next month I made $1.30. I had a bigger smile on my face. We're slowly making a little more money now.
This was also when I stopped writing anything on Quora. So I started to trade my time on Quora for time on Medium.
In May, it's looking a lot better as I am over $40. It's not breaking any records to get me in the Guinness book of world records.
But I am starting to understand my audience and also using what I know to make money.
My best article is How I Plan to Make Millions in the Cryptocurrency Market. Naturally, this article was about money.
I may not write articles about sex which I read generates a lot of income on Medium. But I'll be fine writing about topics on money and generating income that way.
We do use money just about every single day, in one form or another. The topic of money doesn't get talked about enough and I think it should be.
We're going through this financial crisis caused by the coronavirus and there are over 35 million people out of work. It's sad and also crazy how this virus has changed how we live today.
My day job where I work from home doesn't keep me too busy so I had a little more time on my hands. This gave me some time to focus on what could I do to make some more income. Up to this point, I gave you my journey to Medium.
When the coronavirus spiked in the US, that's when I really put my blinders on to focus on writing more. Because of the crisis, I started to use my time to write more.
I traded my Quora time and extra time from the coronavirus to simply write. I may not win a Pulitzer prize but it may be enough to increase my hourly writing rate.