Is race holding back this assistant coach from getting a head coaching job?
I read that a former quarterback was offered a head coaching position with the Houston Texans over assistant coach Eric Bieniemy who is more than qualified. The question that bothers me is the quarterback is white with no professional coaching experience. The interesting part is Bieniemy is black and has helped coach the Super Bowl champions Kansas City Chiefs.
The Houston Texans are considering hiring Josh McCown, an NFL quarterback from 2002 to 2019. McCown has no NFL coaching experience. Something just doesn't sound right.
A backup quarterback is offered a head coaching job over a qualified assistant coach who has been an assistant coach for 10 years in college and professional football. His recent stint is with the Kansas City Chiefs where he coaches under Andy Reid one of the best coaches in the game. 
Several teams have hired coaches this offseason including Nick Sirianni with the Philadelphia Eagles, Dan Campbells with the Detroit Lions, Brandon Staley with the Los Angeles Chargers, Urban Meyer with the Jacksonville Jaguars, and Robert Saleh with the New York Jets.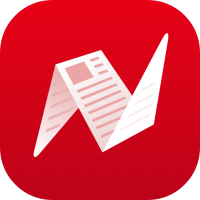 What doesn't make the headlines about Bieniemy
The former player and assistant coach has had some legal troubles over the years. Bieniemy has done a great job as an assistant coach but his personal life could be preventing him from getting hired.
July 1990 — Bieniemy pleaded no contest for shoving a firefighter. The University of Colorado suspended him for one game.
September 1993 — Colorado police arrested Bieniemy for allegedly grabbing a female parking lot attendant by the neck and threatening her. The University of Colorado banned Bieniemy from its campus for one year.
February 1998 — Bieniemy and teammate Kanvavis McGhee were arrested by Colorado police for a bar fight and charged with disorderly conduct and fighting in public. He and McGhee received deferred sentences and they performed community service.
April 2001 — Bieniemy was arrested by the Colorado police on a DUI charge after he joined the team as the running back coach.
After the 2002 season, Bieniemy left Colorado to take the same position at UCLA.
Appearances are deceiving
The first thought makes you think that Bieniemy was passed over because he is black. A little more research shows that he has some past legal issues off the field. His past issues could cost him a chance at coaching in the NFL.
Teams may get pressured to take more consideration to hire Bieniemy. The league has four black coaches and the league is composed of 68% of black players. The NFL is composed of 32 teams.
The Rooney Rule requires teams to interview minority candidates. The rule doesn't require teams to hire minority coaches.
Bieniemy has some legal issues but he has not had any trouble for close to 20 years. As a league, teams have overlooked player issues in the past. Players have had drug offenses and behavior conduct issues. Each time, teams took the chance and hired the player. Antonio Brown now plays for the Tampa Bay Buccaneers after he was suspended a year ago for behavioral issues. The big question is will teams overlook coaching issues. It will be interesting to see if and when Bieniemy gets hired as a head coach.
"It's crazy. … You understand how great of a coach he is, how great of a person he is, how great of a leader he is. So, it's crazy that he hasn't gotten his chance to become a HC."
Patrick Mahomes, Kansas City Chiefs Quarterback