Successful tips to help you achieve your goals
I always loved BMWs even when I was in high school. In my high school yearbook, I wrote that I was going to own a BMW one day. After I reached that goal, there are some lessons I want to share with you.
Everyone has goals in life and not everyone achieves those goals. You won't wake up tomorrow and win the lottery. For many goals, you to do a little extra work to reach your goal.
I had three other cars before I bought a BMW. The BMW was a used 2006 530I. One lesson I learned that you should not buy a brand new car because the car depreciates as soon as you drive it off the lot. Plus I couldn't see myself spending over $80,000 for a car.
When I was in college, I met an older gentleman who owned a BMW. His name was George (his real name is hidden for privacy). George was the boyfriend of my girlfriend's mom.
George had a black 3 series BMW. He took me out for a drive on the highway and he just floored it. As a 19-year-old, I was impressed. I had never been in a car where someone stepped on the gas like that. I was more in love with a BMW than before.
If a BMW or something else is on your wish list, these are the three steps you should follow.
Write down your goals
As a teenager, I wasn't aware of the power of writing down your goals. At the age of 17, when I wrote down my goal to own a BMW, I didn't realize the power of doing this.
Psychology professor Dr. Gail Matthews at the Dominican University of California conducted a study with 270 people. The results showed that 42 percent of people who wrote down their goals were more likely to achieve them.
Investor and author of The 10X Rule Grant Cardone writes down his goal twice a day. The self-made millionaire writes down his goal in the morning and in the evening. Grant is a real estate investor and motivational speaker and the author of several best selling books.
When I was in the Army, I wrote down a goal to max my physical fitness test. I achieved the goal several years after I wrote down that goal.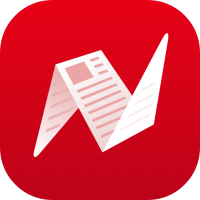 You need to work for your goals
"Goals are important in your life because they give you a sense of purpose, and a sense of purpose gives you a reason to wake up in the morning with a sense of energy and enthusiasm."
As you know, a goal is not easy otherwise everyone would accomplish their goals every day. Small goals could be achieved in a day or so but big goals can take years.
To achieve your big goals, you have to put in the work to achieve your goal. Growing up I didn't have a lot of money but I had big dreams. After I finished college, that put me further in debt. Then I joined the Army which said they would pay for my school loans.
After my student loans were gone, deployments to Afghanistan, and two times to Iraq, I finally bought my BMW. This was 20 years after I wrote down my goal when I bought a BMW. Along the way, there were hurdles I had to overcome. Even though I wrote a comment in my high school yearbook, I continued to remember my goal to own a BMW one day.
Stay focused to reach your goals
The first car I bought while I was in the Army was a 2000 Saturn SC2 coupe. It wasn't a BMW but I held on to this car for 10 years. After five years I paid off the car but I kept it. The car ran great and didn't give me any problems. It felt great to drive a car that was paid off.
In the back of my mind, I still wanted a BMW but waited until the time was right. My Saturn was in great shape and I wanted to get my money's worth. So I kept driving the car.
After my third deployment, my second in three years, I wanted to spoil myself. I felt I deserved it and this was finally time to buy a BMW.
I went to the nearest BMW dealer in Temple, Texas, and bought a BMW. I held on to the car for 10 years and loved it. The car I always wanted I finally owned.
Final thoughts
If there is a dream you have and haven't achieved it, try writing down your goal. You may have to be like Grant Cardone and write down your goal twice a day. You never know how powerful it is when you write down your goal.
When you write down your goal, you commit yourself to work towards something. Stay focused and work toward achieving your goal.